Section 2, part 2
(1) Jessica M. in NY: Blaine, thanks so much for the mention and spreading the word about LLS!
(2) Natalie K. in PA: Saw "Twelve Years a Slave" yesterday.  Wow, What a powerful movie and what phenomenal acting.
And:
Just saw "Prayers for Bobby" a Lifetime movie on Netflix.  So moving and inspiring.  Did you recommend it?  If not, you must watch it.
Note: Yes, I was person who recommended the above. Great film. I've added it to my list of Favorite Films. If you'd like a copy of that list, send an email to: bginbc@aol.com and put FAVORITE FILMS in subject line.
(3) Arlene D. in PA: Blaine, thanks for the congrats in BLANESWORLD. Keep up the good work. Look forward to reading every time. Are you ever home?
Response: Sure . .. that's where I write BLAINESWORLD!
(4) Some readers asked me about Harold Lloyd (the guy hanging from the clock in last week's issue) and the fact that he had some missing fingers. To find out more about what happened, please click:
http://www.imdb.com/name/nm0516001/bio
(5) Marvin S. in NC: Great Thought of the Day.
(6) Ron F. in PA: I love Joke# 2 oh yeah and your new beard.
(7) Barbara B. in NC (with a FREE OFFER FOR ALL):
Hello!
If you've EVER had a challenge in your life or work you've been unable to solve using conventional wisdom OR you're currently having a hard time moving through a life transition, whether it's a death, divorce, job or financial loss, I really think listening to this recording will help.
Yesterday I held a one-hour teleconference call to explain what spiritual wisdom coaching is and how it works. I gave three specific examples of how I applied spiritual wisdom to challenges in my own life, and the positive results.

To hear to recording on your computer, click here:    http://rs1234.freeconferencecall.com/fcc/cgi-bin/play.mp3/7124321500-174737-1.mp3  (You may need to copy and paste this url into a browser. If you click "Open" and it doesn't download the first time, click "Retry" and it should) 
To listen to the recording on your phone, dial (712) 432-1202, enter the access code: "174737", then when you're asked for a "reference number" enter "1".

The spiritual wisdom coaching special (50 minutes at $50) has been extended through November 15, (My normal coaching fee is $100-$150 per hour). 
The invitation:  Come to me with one problem or challenge, a beginner's mind and a commitment to wanting to feel better, and I'll teach you how you can apply spiritual wisdom in a very practical way to your issue, resulting in more peace, empowerment and freedom.
To learn more about Spiritual Wisdom Coaching, click here: http://mycoachbarbara.com/Classes.asp
Warmly,
Barbara
Barbara Brady
Life Transitions Coach & Intercultural Trainer
barbara@mycoachbarbara.com
www.mycoachbarbara.com
828-350-9300
(8) Tony Henry in NJ (with an opportunity to host your own radio show):Here is the information about the station and what I'm looking for. They can do a half hour or hour show on 920AM THE VOICE on Saturday's from 3pm on are open at this point and we have Monday, Thursday, and Friday open from 5pm to 6pm which is prime time.  The Launch takes place this  Friday.  Please contact me as soon as possible if you have any ideas or prospects you think I can contact please let me know. My number is 609-419-0300 ext. 4439. Email: THenry@connoisseurnj.com. 
Note: Tony is a good guy, and he was the guy who did a great job on running the board on a radio show–CONSUMER CONNECTION–I hosted several years ago.
(9) Pat A. in PA: I just got an email that looked like a wedding invitation, and it looked weird – so I looked up White Wedding Agency and of course it's a scam -if you get it too, don't click! For more information:
http://watchyourbuck.com/2013/09/09/beware-of-white-wedding-invitation-phishing-scam/
***************************
Section 12A, NC events
(1) 
(2) Created as a complement to Bioflyer Production's annual Asheville Talent Slam which occurs each Spring, the Asheville Faerie Arts Festival will be an annual holiday celebration of all things mythical, magical, and mystical!
The inaugural launch takes place all day November 16 at the Renaissance Hotel in Asheville.
It will celebrate the holiday season with many of the region's best artists and musicians. Daytime segment (10am-5pm) is family friendly with: storytelling, costumes, magic show, gypsy bands, Xtreme Dance Studio for teens, Urban Art Institute, Whee Ahh Faerie Kin, puppets, and more! Evening segment (6pm-11pm) is adult themed with Steampunk Fashion Show and Dance,
Pipapelli Celtic Rock, DJ Cleofus, organic chocolate, food and drinks, and crafts by local artisans. Prizes for best Costumes!
In the words of internationally acclaimed faerie artist, Brian Froud:
"To dress as a faerie, donning wings, is to actively join in the dance, to be connected to creative spirit. Graceful or ecstatic dance; the radiant, rhythmic heartbeat; friendship; music; all these move easily across the boundaries, transcending language, race, and time."
Bioflyer Productions has a history of mounting unique and progressive entertainment ranging from original rock musicals and talent competitions to Broadway hits such as JC Superstar, RENT, and most recently Spring Awakening.  Artistic Director, Rock Eblen,  continues to feature all his productions as fund raisers for The Eblen Charities.
Joining him as Co-Director for Asheville Faery Arts Festival will be Heather Cohen, who organized last year's Asheville Chocolate and Arts Festival at the U.S. Cellular Center.
Tickets are at Malaprops Bookstore or online through Etix. Adult all-day advance price is $15 ($20 at the door) and student price is $8.  Children under 10 will be admitted free.
Performances, music, fashion shows, and workshops will run throughout the day, so re-entry is permitted at any time. Website: bioflyer.wordpress.com
Contact:  Rock Eblen at 828-684-3361 (rock684@hotmail.com)
(3) Hobson's Choice
A Lighthearted Victorian Comedy by Harold Brighouse 
If you find yourself in a "take it or leave it" situation in which you're given only one option but still must make a decision, you have what is known as a Hobson's choice. The play will be performed as a Readers Theatre Presentation by the Autumn Players of Asheville Community Theatre (ACT). It is  set in England in 1880, a time of emerging feminism and a rising middle class.
 Tickets at the door $5.  Showtimes: 
Fri & Sat, Nov 15 &16, 2013 – 35below  adjacent to ACT Theatre.

 Sun, Nov 17, 2013 – Reuter Center Mannheimer Room 
 ALL PERFORMANCES AT 2:30 pm 
Directed by Arnie Sgan &  Featuring Kermit Brown + cast of 14 
(4)
(5) Asheville Cinema Festival, November 7-11. For more information, please click:
(6)   
This Friday, November 8th at 7:30 PM, and Saturday, November 9th at 3:30 PM, the Asheville Choral Society joins forces with the Asheville Symphony Chorus forming a chorus of over 200 voices, along with professional soloists, and a full orchestra to present this most-loved choral work at Arden Presbyterian Church, 2215 Hendersonville Rd., Asheville, NC. 

Ein deutsches Requiem
(A German Requiem) (1865–1868)

Johannes Brahms
Born 1833, Hamburg, Germany;
Died 1897, Vienna, Austria

"It is a truly tremendous piece of art which moves the entire being in a way little else does."
– Clara Schumann, in a letter to Brahms in 1867, seeing an early version of Ein deutsches Requiem transcribed for piano

The overall message of the mass is one of hope amidst despair, or, more specifically, "sorrow is (or will be) turned to joy."

Though the message that we must face our own mortality is described in the text, it is with the assurance that, with faith, we will endure and, indeed, be triumphant. The emotional emphasis is on comfort and transcendence.

The Requiem occupies a very special place among the works of Johannes Brahms. It has been called the most personal musical expression to which he ever gave utterance.

These are some short excerpts from Program Notes by Dr. Melodie Galloway, Conductor and Director of Music of the Asheville Choral Society, for this major musical event coming to Western North Carolina.

If you are a lover of classical music, and especially of choral music, this is an event not to be missed.  As Dr. Galloway says, not only is it transcendent in beauty, but it carries a message of hope and comfort in the face of pain, suffering, and human mortality.

Both choruses have been hard at work since August.  Besides just getting the notes and words right, our goal and our hope is to be the conduit for this deeply beautiful and deeply human work — to convey the work from the musical imagination of Brahms' mind directly to you.

Please join us and share in this special occasion.  Tickets are $25 for adults and $15 for students. You can purchase them in advance by phone or our website. We can't wait to see you there.

Asheville Choral Society www.ashevillechoralsociety.org


828-232-2060

(7)

The Book Club Play is on stage for an extra week by popular demand!

The Book Club Play is extended until Sunday, November 24th!

The theatre is filling up fast so get your tickets now! We have room for your book club- Call the Box Office at NC Stage to hear about our group discounts. Here is what some of our audience members are saying:

"Book Club is one of your best productions!""Well-Maintained characters and great one liners…a very fine and funny production!"  

(8) Next Friday, November 15th at 7:30 p.m., come out and welcome Amy Grant for her first ever performance in Asheville!

Amy, a six time Grammy Award winning artist will share stories from her life journey as she weaves a tapestry of heart warming, real and uplifting music that promises to touch the hearts of everyone in attendance!

Proceeds from this concert will benefit MANNA FoodBank.  Please bring some food with you to leave in the bins at the door. For tickets, click:

(9) Book signing of great new book by C. Robert Jones

I LIKE IT HERE! ADVENTURES IN THE WILD AND WONDERFUL WORLD OF THEATRE

Sunday, Nov. 24, at 3 p.m. 

854 Merrimon Avenue, Asheville

(10) Hi Everyone! 

Thanks for your support in helping me get Asheville Party launched and rolling and rocking!

I'm having a big party to celebrate and I hope you can stop by. Flyer attached that says all of this with more flair 🙂 

Tuesday December 3rd

4 – 8 pm

at The Millroom, 66 Asheland Ave., Asheville

It's on the other side of the block from Asheville Pizza & Brewing Co on Coxe Avenue. 

They are the co-sponsors of this event in their new event space and of course there will be pizza and brew!

Yes, an odd time for a party you might say, but it's for the after-work crowd and will also be an official Ribbon Cutting for my biz done by the Chamber of Commerce. Whoo-hoo! 

There will be some guitar tunes performed by yours truly and Aneliese Parker and possibly more special guests. 

DJ tunes / dancing / light show!

Karaoke!

Games!

Funky Decor! 

Pizza, veggie snacks and drink tickets to the first 200 that show up! 

Street parking until 5:30 and then it's easy and FREE in the lot across the street. 

Would be great to see you! Please spread the word and bring your friends!

I'm told that is a good thing. 🙂

Cheers!

Eric Everett

(11) Brian Biro in NC: 

 

I'm so excited today to contact you about the BIG Lessons in Leadership event we will be holding on January 28th at Thomas Wolfe Auditorium downtown. Last year we brought the legendary Nido Qubein to Asheville for Lessons in Leadership, so we KNEW we had a tall order to follow!  Well, we've done it!  We've landed the BIG ONE — The REALLY BIG FISH!   The one and only Harry Paul – The Fish Guy – Author of

Fish! A Proven Way to Boost Morale and Improve Results

will be our Keynote Speaker on January 28th! 

Fish

has created a cultural phenomenon with more than 3 MILLION books sold.  Many of the most successful organizations in the world have embraced the Fish principles and powerfully elevated the way they build their people, teamwork, and performance.  Southwest Airlines and Nordstrom are just two examples of winning organizations that are devotees of Harry's Fish principles.  Harry is a FABULOUS speaker who will energize you and your team to effect an astonishing transformation in YOUR workplace.  If you want to gain effective, clear, and proven tools to skyrocket the engagement, commitment to service, and FUN in your organization you MUST bring your team to this special evening.    Harry normally commands very hefty speaking fees, but he has bought into our Lessons In Leadership vision of a gift to the community and is donating his services.  So the cost to you is still only $20 per participant!

Can you think of a more powerful, exciting, and inspiring way to fire up your teams for 2014 than to have them come out as full teams on Tuesday night, January 28th?

Every single one of your team members will FLY out of Thomas Wolfe at the end of the evening ready to take their energy and performance to a whole new level!   I truly believe that you maximize the value of this program by making it an all-company event.  The synergy, positive momentum, and learning are all amplified exponentially when everyone comes as a team!  And how AMAZING to be able to provide this at such a remarkable cost!  You could send 100 people for a TOTAL of $2,000!THE MOST SUCCESSFUL COMPANIES AND ORGANIZATIONS INVEST IN THEIR

PEOPLE! 

Lessons in Leadership offers you a one-of-a-kind way to make a small investment pay ENORMOUS dividends for YOUR customers and team members!The program will run from about 6:30 to 8:30 p.m. on the 28th with a terrific networking period from 5:30 to 6:30.   Again, every cent we raise goes to local charities…principally the YMCA and Manna Food Bank.  Last year we were able to provide 24,000 meals through our donation to Manna.  And this year we will be right there at the Thomas Wolfe Auditorium downtown which offers a whole new level of convenience for you and your team with easy parking and dozens of great places to eat nearby.  We are expecting over 2,000 participants and want to BE SURE a great contingent from your organization attends and receives the remarkable value and impact of this special program.We may very well sell out this year so I wanted to be SURE to get you all taken care of early!  How many people will you send?  You can register your team directly by simply going to

www.wncleaders.com

or, if you prefer, just reply to me soon and I'll see to it that we make registering a breeze for you. I am SO EXCITED that we can bring you this kind of world-class quality!  Hope to hear from you very soon so we get your team all registered!

Thanks for being such great leaders in this community! Brian

p.s. Our opening session will feature Keith Challenger – author of the terrific new book: Leap Life!Your Practical Guide to LACK of TIME MANAGEMENT! Keith will bring a completely fresh perspective filled with simple and practical wisdom of how to deal with the real challenge thatmost of us are trying desperately to deal with our LACK of time.

(12) An Introduction to Advanced Mask Making Techniques, a course taught by Walter Beals. Jan. 8-Feb. 26, 2014. For more information, please click:
*************************
Section 12B, PA/NJ events
(1)
BIG SHOWS THIS WEEKEND!! (And see special group offer below)NOT MANY SEATS LEFT FOR COMEDY CLUB ENTERTAINER OF THE YEAR J. J. RAMERIZ IN SOUTH JERSEY
Only 9 seats left for Friday – Sat 1st show is sold out and only 23 seats left for Sat.  9:15pm show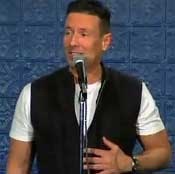 J J—————————————-

NEW YORK'S FUNNIEST LADY JULIA SCOTTI – (I know some of you may be saying funniest looking too – SHE KNOWS!)
Fri in Bucks & Saturday in Northeast Philly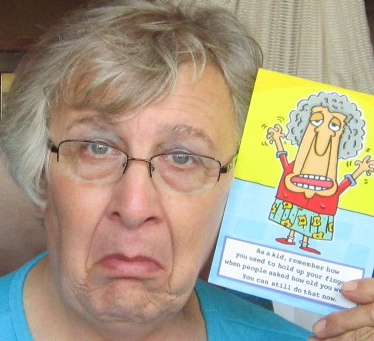 JULIA SCOTTI
———————————————————————————–
OVER 20 TIMES ON THE TONIGHT SHOW – THE MAN THAT LOVES TO TALK ABOUT SEX!!! MITCH FATEL in Bucks County Sat.  7:30 show just about sold out – still seats for 10pm show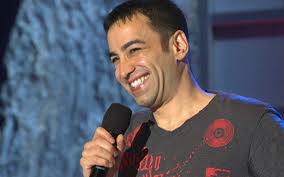 MITCH FATELClick the link and make a reservation and come out and Laugh it up!
http://comedycabaret.com/cms/index.php


SPECIAL GROUP OFFERFRIDAY NOV. 15thParty of 10 admitted for 1/2 price ($10 each)
  –  As long as seats are available –
To receive offer just write 'e-special' in comments box.
http://comedycabaret.com/cms/index.php 
(2) You don't need to be her congressional district constituent to join us.  She might be the next Governor of PA so we all may be her constituents soon. Please join us and let her know how you feel. 
De-Fund the Drone War Command Center
Monday, November 18, 2013
 Congresswoman Allyson's Schwartz's office
| | |
| --- | --- |
| |                               801 Old York Road, Jenkintown, PA 19046 (map) |
U.S. Congresswoman Allyson Schwartz is the representative for the 13th congressional district which is part of Philadelphia and Montgomery County, including Horsham Township where the drone war command is being established at the Horsham Air Guard Station.
Congresswoman Schwartz will soon be leaving her seat to run on the Democratic ticket for the PA Governor's post of Thomas Corbett (head of the PA Guard/Air National Guard). Congresswoman Schwartz stands in support of the Drone Command Center.  If she wins the post, she will be the head of the PA Guard/Air National Guard.
We have a meeting scheduled with her staff and we will be outside her office with banners and signs that oppose the Command Center.
PLEASE RSVP IF YOU WILL BE JOINING US SO THAT WE KNOW HOW MANY PEOPLE TO EXPECT.
Cathy Leary
BuxMont Coalition for Peace Action
(3)
Join us November 15 at 6 p.m. for
'Tis the Season Art Exhibition Opening Reception!

Entries on display from Artists of Bristol on the Delaware, Artsbridge, Artists of Yardley, the New Hope Art League, and individual artists.
25% of proceeds from art sales will be donated to the BCCC Foundation's Scholarship Fund.
Evening features artist presentation.