Section 2, part 2
(1) Terry V. in NC: Thanks for the shout out to Pisgah Legal and especially Tom Gallagher!  I am very grateful.
(2) Roger C. in PA: I hope your New Year is as the New York Times said on January 1st,  "2014 is the year of Blaine Greenfield."
     Carol Burnett always tugged on her ear to say hi to her mom at the end of her TV show.  Blaine ALWAYS gives the
Thumbs-up in every picture.  It is obvious…
      Just curious, you do not have to reveal your secret.   Just wanted to share my observation.
(3) Mary C. in NC: 
It's truly amazing to read what you find to share with us each week. I barely have time to pet my cats!
(4) Len E. in NC: I totally disagree with you on Wolf of Wall Street. Scorcese was way over the top. Di Caprio was poorly cast. The women were disgusting. I know this probably all happened to some extent but after 2 hours I was ready to leave the theatre. This material has been shown in other movies and quite frankly added nothing to my knowledge of what happened before the meltdown of the economy in 2007. Quite frankly Scorcese should have shown more of the big banks and brokerage houses and how they probably encouraged the small fry represented by DiCaprio's firm. They should also have shown the greedy individuals who fell for the sales spiels of DiCaprio's team. and deserved to get screwed. Three hours of sex orgies and drug abuse doesn't cut it.
Response: That was my opinion, Len; rather, it was that of another reader. I haven't yet seen the movie, but when and if I do, I'll let you know what I think. (Based on what you wrote, I'm not in a rush to see it.) If anybody else has seen it, I'd be curious as to your reaction.
For more information, please click:
(6) Pam: 
 Some friends of mine Jim and Leslie, j
ust retired and moved to Hendersonville.
I gave them your Email so they could get your newsletter.
Response: Thanks for doing so. To others: Always feel free to share my newsletter and invite your 437 closest friends and relatives to do so, too. Also, if you know of folks moving into the area, let me know, so I can forward to you (for them) the latest information I typically send out on the area. It contains things to do, places to see, etc.
(7) Andy Scarpati in PA: 
Glad YOUR FACE is coming back!!  And T H A N K S for the mention and the links – Really appreciate that – hopefully you will be back one of these nights when i'm working!
Note: Andy runs the Comedy Cabaret, the popular series of comedy clubs in both Pennsylvania and New Jersey. For more information, as well to find out about shows including his upcoming performance on Feb. 8, please click:
(8) Barbara K. in NC: Awesome file duplicate remover [cited in BLAINESWORLD #897). 
I downloaded the file because I know I am loaded with duplicates upon duplicates and thought it would be a great way to free up some space.
Just thought I might mention the program lets you remove 10 files only then you have to buy it..
Really enjoy your newsletter!! Please say Hello to Cynthia from her  two journey dance sisters from NJ!!
Response: Alas, some programs do require you to purchase them after a trial usage. Here's another great program that has no charge: Unroll me. It has greatly helped clean-up my email inbox. For more information, please click: 
https://unroll.me/
.
(9) Donna M. in NJ (with suggestions for sale of Cynthia's bike): Post the bike in Craigslist. That is by neighborhood / area location so it is cash and carry and they can ride it before. We had a lot of luck with small furniture sales (end tables, bookcases, table & chairs) when we were moving out of our robbinsville house.
try it! it does help to give lots of info – dimensions, age, style, and include a pic (maybe one without her would be better).
***************
Section 12A, NC events
(1) A real "FISH FRENZY" is building among both WNC individuals and businesses!
On January 28th from about 6:30 to 8:30 p.m. (with a terrific networking period from 5:30 to 6:30) at the Thomas Wolfe Auditorium in downtown Asheville, an incredible Lessons in Leadership event will fire-up you to dive into 2014 with passion, energy and excellence!
Harry Paul, the author of the ENORMOUS hit best-seller FISH will be here for an event you won't want to miss.
For only $20 per person, all in attendance will learn, grow and ignite as never before.
Registering is a breeze! Simply go to: www.wncleaders.com today and follow the easy enrollment instructions.  Or, if you prefer, send an email directly to Keith Challenger at kccusa@gmail.com and let him know how many participants you would like to register.  Keith will take exquisite care of you!
And how exciting that our registration coordinator is ALSO the opening speaker on January 28th.  His presentation on "LACK of Time Management" will knock your socks off!
PS. Please also like Lessons in Leadership – Asheville on Facebook by clicking: http://tinyurl.com/m5nnxhq. That way, you'll get both the latest information on the event and motivational messages.
(2) 
(3) (3)
and
Katherine Sandoval Taylor, soprano and Vance Reece, accompanist will perform in St. James Episcopal Church's 24th annual Candlemas Concert at 4 p.m. Sunday, Jan. 26. Entitled "Dames, Divas and Drama Queens: A Glittering Promenade Through Broadway's Songbooks" proceeds will benefit local hunger and poverty relief, with the majority of concert earnings to be contributed to Interfaith Assistance Ministry and The Storehouse.
Tickets are $20 and are available at the St. James receptionist desk in Hendersonville, NC, the Henderson County Visitor Information Center, the Wrinkled Egg in Flat Rock, and Diamond Rush Jewelry in Laurel Park Village.
Note: To get a preview of some of the songs that you may be hearing, please click:
https://www.youtube.com/watch?list=UU4Bwzvjr3f1YZMXnT8FXfYQ&v=ocbo3m9sof0
(4) Majo Jo Madden: At 3 p.m. on Sunday, March 2nd, Tracey Schmidt and I – supported by several wonderful musicians – will be offering an afternoon of poetry, ranging from deep and mystical to wild and crazy.  The name of the event – Sacred and Profane – captures some of what it will be like.  It will be held at Jubilee, 46 Wall Street downtown, and is sponsored by the Jubilee Arts Team.
Tracey writes beautiful mystical poetry, inspired by Rumi and Hafiz.  She is also a powerful, haunting performer.  You can read some of her stuff at 
www.traceyschmidt.com
.  I tend more to hold up the profane end of the continuum, with poems that range from serious to screwball.  I also love to perform.  My poetry website, which holds audio of two long poems – with keyboard accompaniment by Chris Rosser of Free Planet Radio – is
www.somethingrises.com
.
Tickets are $12 in advance, $15 at the door.  Advance tickets will be available at Jubilee on February 16 and 23 and March 2 – or you can get them from me.
Tracey and I are both really excited about this and expect it to be a powerful afternoon that you won't want to miss.  We are busily memorizing our poems and can't wait to offer them to you.  Start thinking about who you want to bring!
(5)
828.708.5274
You are invited to attend…
A Grand Opening Ribbon Cutting Ceremony And Open House For:
APEX BRAIN CENTERS
We look forward to celebrating with you the Grand Opening of Apex Brain Centers – a revolution in brain training helping individuals with specific neurological concerns and those looking to elevate their brain and human performance to Build Better Brains!A brief ribbon cutting ceremony hosted by the Henderson County Chamber of Commerce will be followed by an open house event filled with food, fellowship, tours, demos, giveaways, AND… a chance to WIN one of four FREE Brain Map certificates (qEEG with report) where we can peer into the inner workings of your brain (a $500 value)!
Thursday
January 16, 2014
Ribbon Cutting: 4:30 pm
Open House: 5:00 – 8:00 pm
Apex Brain Centers
2 Walden Ridge Dr. (Suite 80).
Asheville, NC 28803
Light refreshments and appetizers will be provided!
A donation of at least one canned/boxed food item is requested to help support the the Interact Club at Asheville High School and their partnership with Manna Food Bank.
(6)
(7)
"THE NEXT GENERATION" 
with teenager Madison Fiedler
Madison Fiedler

AmiciMusic presents

 "THE NEXT GENERATION" featuring teenager Madison Fiedler singing showtunes and musical theater from Kern to Rodgers to Sondheim and much more.  Artistic Director Daniel Weiser will accompany. Fiedler, a junior at the Asheville School, is a star in the making who has sung numerous shows in the area and has a wonderful young belting voice.SATURDAY, JANUARY 18 at 2:00PM—Pack Library in downtown Asheville.   A Free abridged concert featuring Fiedler as well as several other young musicians from the Asheville Music School, including pianists Cora and Phoenix Ortiz and violinist Mishca Dzubay.  Made possible in part by a grant from the North Carolina Arts Council and the Coltun Family Foundation.SATURDAY, JANUARY 18 at 7:30PM—-White Horse Black Mountain.  $15 for adults and free for kids.  Visit 

www.whitehorseblackmountain.com

 for more info.  Tickets available at the door.SUNDAY, JANUARY 19 at 3:00PM—HOUSE CONCERT at beautiful home of Barb and Howie Fiedler at 809 Quill Gordon Court in Biltmore Lake.  Light food and drinks provided.  Cost is $35 pp.   Seating will be limited. Tickets can be purchased below .
For tickets for the January 19 event, click:
http://www.amicimusic.org/upcoming-shows.html
(8) Dear alumni and friends of Building Bridges,
The board, facilitators and volunteers  are in the process of preparing for you, your friends and acquaintances to come to Building Bridges session 43 as we begin our twenty-first year of building relationships through education, understanding and dialogue.  Please consider enrolling or re-enrolling in this session.  Invite your friends.  And distribute this flyer widely.  Consider who you can send it to and where you can post it, including your social organizations, businesses, offices, churches…
This is a way we can make Asheville/Buncombe County more inclusive and equitable, by building mutual understanding and respect.  Let's grow these seeds so that we can work together to actualize the kind of community we want to live in.
Blessings to you in this new year,
Jackie Simms and Kathryn Liss
Jackie Simms
Volunteer Building Bridges Coordinator
828 687-7759
*****************
Section 12B, PA/NJ events
(1) 

(2) DR. SCARPATI'S HILARIOUS COMEDY HYPNOSIS SHOW in Bucks County on Feb. 8th is now a complete sell out, but a second show has been added: Feb. 22.
IF YOU HAVE NOT SEEN HIM ON ACTION NEWS CLICK HERE
…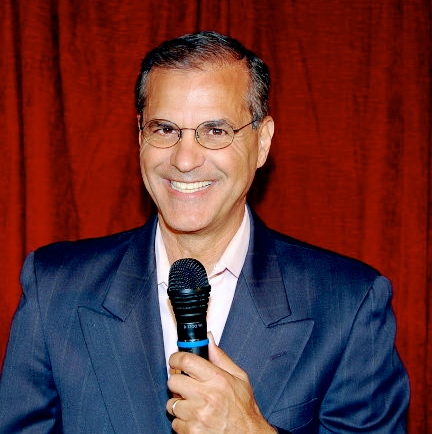 Dr. Scarpati
Also, ONE OF OUR FAVORITE NIGHTS OF THE YEAR – COMEDY COMPETITION SAT JAN. 18th in South Jersey!

And HBO COMEDY STAR BOB NELSON JAN. 24th in Bucks.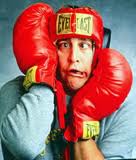 Bob Nelson
CLICK HERE FOR THE TIME OF YOUR LIFE!
**********************
C. National event
FREE WEBINAR
Topic: Wakeup Call: A Survival Guide for the Changing Face of Customer Service
Date: Thursday, February 13
Time: 10 AM (PST) / 1 AM (EST)
Speaker: Micah Solomon, Industry Expert
To register, please click:
http://lp.gotoassist.com/021314-NA-G2A-Support-WBR-L1?ID=70150000000ZeTT