Section 2, part 2
(1) Chuck F. in NC: Thanks, Blaine for giving Greg his .5 seconds of fame!  For an actor in L.A. any exposure is great exposure.  Thanks again.
(2) Janer J. in MO: I have a question…………….why do you do thumbs up on all of the pictures taken of you?………Thanks.
Response: In general, that is how I feel about just about everything I'm pictured in; i.e., it is a thumbs up/positive experience.
(3) Chelsey G. in NC: Please help me raise money to pay my part of the fees for my new insulin pump.  I have always been able to be on a payment plan before, but this time I have to have all the money up front.  The money raised will purchase a new pump and the supplies for three months.  My insurance is covering all but this amount, and I just don't have it! I'm currently on a loaner pump, but will be charged $4.000+ if I don't return it within 60 days.  I really don't want to go back on shots.  The lifestyle I live and the art I create really requires me to have a flexible schedule, and I can only be healthy doing this with a pump.  Thank you for any contribution you can make.  I promise to sing you a song for your troubles! 🙂
To help out, just click:
http://www.gofundme.com/80bx8s
(4) Matt Mittan in NC (with Am 1350 WZGM – Independent Asheville Radio): Attn: NASCAR FANS – I'm looking for Asheville's Biggest NASCAR fan, with some broadcast chops… I'll let you figure out why I'm looking… (Wink) Get in touch or spread the word… Thanks!
mmittan@facebook.com
(5) Denise Griffitts Interviews Ken McArthur
Ken McArthur, best-selling author of "Impact: How to Get Noticed, Motivate Millions and Make a Difference in a Noisy World," has enabled thousands of people to achieve amazing impact by championing the philosophy that partnerships and collaboration build value for everyone.
http://www.blogtalkradio.com/yourpartnerinsuccessradio/2014/04/04/denise-griffitts-interviews-ken-mcarthur
(6) Jim R. in PA: I shaved the goatee for Mustache March for the Military. If you want to know more or would like to donate please visit site below.
www.MoustacheMarchfortheMilitary.org
*********************
Section 12A, NC events
(1) 
May 1-17 at Be Be Theater, Asheville. For tickets, please click:
https://www.eventbrite.com/e/stop-kiss-by-diana-son-check-our-website-for-early-bird-special-tickets-10789883833
(2) Majo M. in NC: It's coming right up on us: next Sunday, 3 p.m. at Jubilee.  Every rehearsal I have with musicians gets me more charged up.  Sunday afternoon, working with Tony Godwin's steaming guitar on one of my poems, we looked at each other after our final run-through and almost simultaneously said, "That is hot!"
Read about us in the April issue of Rapid River Arts and Culture Magazine, p.6, now in free boxes around town.  Also in this week's Mountain Xpress, Smart Bets, p. 48 – and online at 
http://www.mountainx.com/article/57416/
.
Doors open at 2:30 – come early for healthy, tasty treats, and to connect with some of the other folks with whom you are about to share this adventure.
Advance price tickets ($12 instead of $15 at the door) are still available at Malaprop's (cash or check only), at Jubilee next Sunday morning, or by Paypal at my email address,
heymajo@gmail.com
.
Bring a friend – you're going to want to talk about this after.
(3) Pipapelli will be playing at:April 19th – Uncle Buck's in Salisbury. 9PM
(4)
Another show in 35below! Attic Salt Theatre Company, the team who produced 2013's hit All in the Timing, will open the quirky comedy Women and Wallace this Thursday at 7:30 pm!Women and Wallace is a dark comedy that playwright Jonathan Marc Sherman penned when he was only 18. It won a place in the prestigious Playwright's Horizon's Young Playwright Festival in 1988. Though it's not exactly a well-known title (one reviewer lamented that it is "known only to the theatrical hipster elite"), the much-lauded play had an off-Broadway run, as well as a television adaptation for PBS'American Playhouse.Women and Wallace is directed by Jeff Catanese and stars Garrett Funk, Kirby Gibson, Jackie Collison, Jane Hallstrom, Alison Young and Candice Owen. Women and Wallace opens on Thursday, April 3rd and runs through Saturday, April 19th, with performances on Thursday, Friday and Saturday nights at 7:30 pm and Sunday afternoons at 2:30 pm.All tickets are $15.00.
(5) 
(6)
Asheville Small Business Week/JumpStart Expo at A-B Tech
Local Entrepreneurs Learn Basics of Starting, Running a Business
CANDLER, NC – Beginning April 21 – April 25, the Small Business Center (SBC) at AB Tech's Enka Site will be presenting Asheville Small Business Week in support of local entrepreneurs and business owners. The free, week-long event helps A-B Tech students and community members enhance their business development knowledge base while gaining exposure to valuable support services available in the community. Seminars, in conjunction with the annual Jump Start Small Business Expo are designed to help attendees:
Gain an understanding of SBC services and the business incubation process.
Start and develop a better business by evaluating feasibility, entity formation & financing.
Become an "encore entrepreneur" and start an income generating business in later years.
Discover the business implications and real-life applications of using 3-D printing.
Meet and learn from other business owners and entrepreneurs in the community.
Learn about alternative financing options for all types of small businesses.
Learn how to use online video to effectively promote a business.
Connect with area B2B vendors offering direct assistance for all phases of the business development process.
Cost: Free.   Register for seminars online.  (No registration is required for the expo).
Sponsored by:
(7) Leadership Asheville:

---
Hospitality Partner:
(8) 
Note: I've already seen this show. It has been directed by Peter Savage, my neighbor and friend, and it is excellent. Do catch it if you can.
(9) Neil Rosenberg in NC: On April 26 (Saturday) I will be teaching a workshop entitled "CyberSecurity – Protect Your Identity, Private Information and Computers" at OLLI (Osher Lifelong Learning Institute), UNCA.  You do not need to be an OLLI member to attend!
This 6-hour workshop is presented in non-technical language — you will come away armed with important tools and knowledge to protect yourself, your identity, your finances and your data from the constant bombardment of hackers, phishing, and more.
I have no relation to any company, I do not do this professionally, and I have no agenda other than sharing what I know.
Please visit this website for more information:
http://rocwnc.us4.list-manage.com/track/click?u=91c9f4da1383aa7c9ef76add1&id=ed5f7c502e&e=665a640011
(10) Vic A. in NC: Went to see Laughter on the 23rd Floor at FlatRock tonight.  Very funny and the actors were excellent.
I think you would enjoy it. Actor who played Max Prince really stood out to me.  Very good with facial expressions and the physical comedy.  Also Gary Littman who played Ira stood out. First time we saw a show where Scott Treadway was not the main character, but he did an excellent job as usual. Are you planning to go?
Response: I just might, given your comments. Many thanks! For more information about the show, please see the following:
FLAT ROCK PLAYHOUSE PRESENTS 
LAUGHTER ON THE 23rd FLOOR
Flat Rock, NC (3/29/2014) – Flat Rock Playhouse presents the classic Neil Simon comedy, Laughter on the 23rd Floor, from April 3-19 at The Clyde and Nina Allen Mainstage.
Inspired by Simon's early career experience as a junior writer for Your Show of Shows, the play focuses on Sid Caesar-like Max Prince, the star of a weekly comedy-variety show circa 1953, and his staff who maintain a running commentary on the writing, fighting, and wacky antics which take place in the writers' room. The harried writing staff frantically scrambles to top each other with gags while competing for the attention of star madman "Max Prince." Along with The Odd Couple this is considered one of Simon's most enduring comic masterpieces.
The show is directed by Michael Kostroff. Kostroff is a television and stage actor, best known for his five seasons on HBO's smash hit, The Wire, and for his guest appearances on dozens of TV shows including The Good Wife, Louie, Banshee, Blue Bloods, Damages and the upcoming Gotham and The Black Box. He's toured in The Producers and Les Miserables, appeared at Goodspeed and Paper Mill, and understudied for Broadway's The Nance, starring Nathan Lane.
Cast members are Scott Treadway, Bob Ader, James Beaman, Adrienne Griffiths, Gary Littman, Michael MacCauley, Nick Santa-Maria, Amy Toporek and Ben Rosenbach.
Scenic design is by Dennis C. Maulden. Lighting design is by Stephen Terry. Sound design is by Bryan Delaney. Costume design is by Ashli Arnold.
TICKETS AND SCHEDULE
Allergy Partners of Western North Carolina presents Laughter on the 23rd Floor at The Clyde and Nina Allen Mainstage at Flat Rock Playhouse, April 3-19.  Performances will be Wednesday through Saturday at 8:00 pm; matinees Wednesday, Thursday, Saturday and Sunday at 2:00 pm.  All tickets are $40 and can be purchased by calling the Playhouse box office at 828-693-0731, toll-free at 866-732-8008 or online at www.flatrockplayhouse.org.  Discounts available for seniors, AAA members, military personnel, students and groups. The Clyde and Nina Allen Mainstage is located at 2661 Greenville Hwy in Flat Rock, NC.
******************************
Section 12B, PA/NJ events
(1)
The Magic of Monet's Garden – 7th annual Tyler Formal Gardens & Landscaping Lecture Series
Where

Bucks County Community College
275 Swamp Road
Gateway Auditorium
Newtown, PA 18940
Driving Directions

Dear Blaine,Enjoy an engaging morning listening to Bucks County resident Derek Fell, a renowned horticultural writer and photographer. Fell has spent 20 years studying and photographing Claude Monet's famous garden in Giverny, France. During the lecture, Fell will share how Monet's garden became the masterpiece setting for many Impressionist paintings.

Hope to see you on April 26,

Lyle Rosenberger

Bucks County Community College

lyle.rosenberger@bucks.edu

215-504-8500 ext. 6007
(2)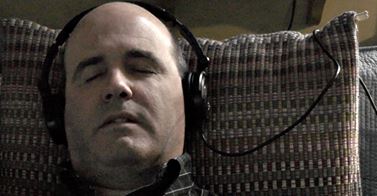 See News Reporter Andy Vinebereg (Bucks Currier Times and Intelligencer) Get hypnotized by Dr. Scarpati in this cool 90 second video. Please click Vineberg did a story in the Doctor's positive relaxing seminars on Wednesday Nights at Comedy Cabaret. (See warning below)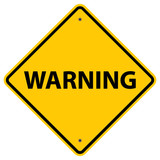 Warning! Our New Self-Hypnosis & Meditation class will produce powerful feelings of relaxation, peace and tranquility that will have a positive impact on your life! You will learn how to tap into the power of your on mind and discover a new you! Make reservations at either of Dr. Scarpati's web siteshttp://drscarpati.com/#Seminars or http://www.comedycabaret.com/

 SEE NEW COMMERCIAL FOR THE CLASS https://www.youtube.com/watch?v=HuIpafWzhiY
A BIG THANK YOU to 'ARDVARK', one of the regions top video production companies for filming the commercial aardvarkvideoworks.com
This weekend 2 shows sold out already!! (one in S. J. and one in Bucks) But still some seats avaiable for a FUNNY WEEKEND comedycabaret.com/
Thanks & have a great day!
P.S. Coming to South Jersey USA'S # COMEDY IMPROVISATION TEAM! And Coming to Bucks – from Jimmy Kimmel and his own Net Flicks Special TODD GLASS
(3) "Hair" Revisits Turbulent '60s at MCCC's Kelsey Theatre April 25 to May 4
West Windsor, N.J. – The Theatre Program at Mercer County Community College (MCCC) takes audiences back to the turbulent, free-wheeling 1960s for the groundbreaking, exhilarating and heartbreaking musical "Hair." A product of the hippie counterculture and sexual revolution of that remarkable decade, "Hair" will be performed at MCCC's Kelsey Theatre Fridays, April 25 and May 2 at 8 p.m.; Saturdays, April 26 and May 3 at 8 p.m.; and Sundays, April 27 and May 4 at 2 p.m. Kelsey Theatre is located on the college's West Windsor Campus, 1200 Old Trenton Road. A reception with the cast and crew follows the opening night performance on April 25.
An anthem to free love, the idealism of youth and the cost of war, "Hair" intertwines the stories of Claude, who is wrestling with what to do about his draft notice, Berger, who urges him to resist, and the Tribe, that just wants to "tune in, turn on and drop out."  The story is embellished with an unforgettable musical score, featuring such numbers as the title song "Hair," as well as "Aquarius," "Easy to Be Hard," "Let the Sunshine In," and "Good Morning Starshine." The most recent Broadway revival of Hair came to the stage in 2008, with Time magazine writing, "Today 'Hair' seems, if anything, more daring than ever."
Director Lou Stalsworth observes that the show has taken on significant historical value. "My job is to lead a young cast back in time," he explains, noting that as part of their preparation for the show, cast members have been looking at old news reels, reading headlines, and listening to old music to provide context for their portrayals.
"They've worked hard and it's paying off," Stalsworth says, adding that his biggest directorial challenge is creating moments on stage that appear to have no structure, but are in fact carefully orchestrated.
"We anticipate an audience that will be a mix of those who lived through that era and a whole new generation that has only read about the '60s or seen movies that attempt to capture it," Stalsworth says.
Starring in "Hair" are: Reginald Brockington of Hamilton as Hud; Dan Johnson of Ewing as Berger; Mariah King of Dayton as Crissy; Liz Lackey of Hamilton as Sheila; Jonathan V. Polanco of Hamilton as Claude; Joe Schachter of East Windsor as Woof; and Tonya Treadwell of Ewing as Dionne.
"Tribe" members include Nicholas Andrejco of Mercerville, Dwayne Barnes of Trenton, Tia Brown of Lawrenceville, Christian DiTullio of Lawrenceville, Patrick Gallagher of Hamilton, Seret Gomez-Ryan of East Windsor, Domonique Jarrett of East Windsor, Elizabeth Koenig of Yardley, Alex Kornberg of Princeton, Maria Laurenti of Chesterfield, Mike Miele of Belle Mead, Zoe Morrison of Lawrenceville, Mina Ramzey, Caroline Scott of Skillman, Alden Stewart of Lambertville, Richard Ward of Hamilton Square, Darrell J. Watts of Plainsboro ,and Amariss White of Trenton.
In addition to direction by Stalsworth, the show is produced by M. Kitty Getlik, with choreography by Jody P. Person, musical direction by Anthony DiDia, and sets and costumes by Kate Pinner. The stage manager is Matthew Luppino. Lighting and sound design is by Robert Terrano, who will be assisted by MCCC students Eric Collins, Roodshield Deravil, Devin C. Dopson, Evan Griner, Nicholas J. Mastalesz, Starrika C. McCloud, Evan Pain, and Sean M. Palombi.
Tickets are $20 for adults, $18 for seniors, and $16 for students and children.  Tickets are available online at www.kelseytheatre.net or by calling the Kelsey Theatre Box Office at 609-570-3333.  Kelsey Theatre is wheelchair accessible, with free parking available next to the theater.
(4)
(5) Please come visit the DEMENTIA SOCIETY OF AMERICA at the annual BRAIN HEALTH FAIR, this year to be held in Philadelphia. The 2014 Brain Health Fair, presented by the American Brain Foundation, will take place on Saturday, April 26 from 10:00 a.m. – 4:00 p.m. at the Pennsylvania Convention Center in Philadelphia, PA in Exhibit Hall A.
(6) Garden State Comedy Club Presents Vic Dibitteto
April 11 and 12, both nights at 8:30 p.m.
Garden State Comedy Club
324 New Jersey 31, Flemington, New Jersey
A powerful performer, comedian Vic DiBitetto churns energy, honesty and humanity into nonstop laughter. His pace is frenetic. His material vivid and true. From his first words, to his famous, word-free, mannequin head encore, DiBitetto leaves his audience breathless with laughter.
For some reason, most people think of two things when its about to snow: bread and milk. Comedian Vic Dibitetto, who lives in Manalapan, married that thought to an action and his 'Bread and Milk' video has gotten more than 10 million YouTube hits.
Vic DiBiteto has appeared on television's "America's Funniest People" (ABC), where he was a $10,000 Grand Prize winner, as well as "Stand-Up Spotlight" (VH1) and "Last Laugh" at Pips, a pilot with Woody Allen and Danny Aiello. In addition, he has warmed-up hundreds of audiences for hit shows such as "Who Wants To Be A Millionaire" and "The Ricki Lake Show."
Vic has performed at many of the nation's best comedy venues such as New York City's Dangerfield's,
Los Angeles' Laugh Factory, Las Vegas' Riviera Hotel and Atlantic City's Borgata Hotel.
He has opened shows for comedian Pat Cooper and the musical group Jay and the Americas ("This Magic Moment").
Currently Vic is touring casino's around the country with Michael Imperioli (Christopher), Steve Shirrippa (Bacala), and Vince Curatola (Johnny Sacks) in a show called "Comedy You Can't Refuse."
Vic is also a regular with "Goumba" Johnny from WKTU 103.5fm, in comedy shows through out the tri-state area. He was also featured on the made for pay per view special called "Goumba Johnny's Slice of Italian Comedy."
Vic has also starred in a show called "Jimmy Labriola's Night of a 1,000 Guidos.