Section 2, part 2
(1) Roger C. in PA: I'm afraid I don't get the joke. What am I missing?
3. Joke 1
"I just finished my first movie yesterday. So I'm going to rent another one tomorrow."–Al Clethen, American comedian
I love the photos you include in your weekly newsletter. Everyone is always cheerful, having fun, enjoying life.The power of positive living.
Response: Guy, an entertainer, is making a statement that he just finished his first movie. Wow! Then you see that he wasn't in it; rather, he was just renting one. Funny, I guess, if you're an actor. I sent it to several of my friends in that profession, and they got a kick out of it. I enjoyed it, too.
Thanks, also, for the nice words about BLAINESWORLD. I'm still appreciative of the fact that you were one of the folks who encouraged me to make it more visual; e.g., by including more pictures. I think it has definitely made the missive more readable.
(2) Jo F. in PA: I haven't gotten far in your newsletter before sending this because….."THAT" photo demands a response.  Do you have poster size for sale – if not, at least an 11″ x 14″?  That's the best! You look fab.
(3) Evan G. in SC: To the South Carolinians (and environs) friends of new plays . . .
My play "An Uncommon Language" will receive a staged reading as part of Atlantic Stage's New Play Festival this coming weekend. Overall, 11 plays ranging from 10-minutes to full-lengths will be presented. I'd love to have you come and give me your feedback.
Note: The above reading of his place will take place on Saturday, May 3. For more information, please click:
http://www.atlanticstage.com/html/new-play-readings.html
(4) Neat experiment involving interaction with strangers:
(5) Crunching the numbers to find the best airfare
(6) Chuck F. in NC: 
Check out a movie on Netflix if you're a boomer or someone who loves music from the 60's and 70's. "Muscle Shoals" has a 97% rating on Rotten Tomatoes. You'll see the soulful launching pad of the Stones, Aretha, Traffic, and so many more rock and soul legends.
Response: 
Great minds thinking alike. Fantastic film that you might also be able to catch on PBS. And if you liked that, check out: 1. STANDING IN THE SHADOWS OF MOTOWN–about the Funk Brothers, uncredited and largely unheralded studio musicians; and 2. TWENTY FEET FROM STARDOM–about backup singers.
****************
Section 12A, NC events
(1)
(2) 
(3)
Two sessions! June 16-27 * July 14
Tanglewood Youth Theatre has long been a successful and inspirational part of children's creative education in Western North Carolina. Our theatre camp is extremely popular and is well-suited for any child interested in exploring the exciting world of theatre. Our classes are taught by theatre professionals and/or school teachers; our faculty represents some of the finest talent in the area, and we are thrilled to have them at Tanglewood.
We are also proud to have been voted the "Best Visual or Performing Arts Camp" in Western North Carolina! We hope that you will join us for Summer 2014 – we can't wait to get started, and we can't wait for you to join us!
Summer 2014 Sessions
Session One: June 16 – 27, 2014
Ages 8-12: 9:00 am – 4:00 pm
Advanced Camp: June 16 – 27, 2014
Ages 13-17: 9:00 am – 4:00 pm
Advanced Camp is offered to veteran campers ages 13-17 by permission only.
Session Two: July 14 – 25, 2014
Ages 8-15: 9:00 am – 4:00 pm
Ages 5-7: 9:00 am – 12:30 pm
Have questions? Take a look at our FAQ page – or contact Education Director Chanda Calentine!
To register, please click:
http://www.ashevilletheatre.org/wp-content/uploads/2011/05/camp2014_registration_form.pdf
(4) Jensen Gelfond: Registration is officially open for May classes! They will take place at Goodwill's beautiful new offices on Patton Ave. Each class is 1 1/2 hours long, with $20 admission.
Getting Things Done Digitally: Productivity Apps and Principles
May 20, 7pm-8:30pm at Goodwill Offices in West Asheville. $20
Get your life organized with the Getting Things Done (GTD) task management system and easy-to-use productivity apps for your computer and smartphone. This class starts with sound productivity principles to manage your busy life, and combines it with easy-to-use to-do and digital filing cabinet apps to make your computer and phone your invaluable productivity partners.Register by clicking:
https://www.eventbrite.com/e/getting-things-done-digitally-productivity-apps-and-principles-tickets-11420780863
Organize Your Computer, Smartphone, and Tablet with Cloud Apps
May 28, 7pm-8:30pm at Goodwill Offices in West Asheville. $20
You've got a computer and a smartphone or tablet; now get them talking to each other and harness powerful apps that make it easier than ever to keep your life in sync. Learn about the best apps to sync your most important information and harness the full power of your devices: go paperless, keep your passwords secure, access all of your vital files anywhere you go and more!Register by clicking:
https://www.eventbrite.com/e/organize-your-computer-smartphone-and-tablet-with-cloud-apps-tickets-11454646155
(5) Ann-Lee Waite in NC: Yamuna Foot Fitness class . . . Yamuna foot basics helps prevent or alleviate common foot problems, improves flexibility, movement and mobility in the feet and ankles, avoid injuries due to repetitive stress to the feet, ankles, knees and hips.
"Our feet are subject to tremendous stress. We use them daily, with all our body weight bearing down into them–and they do most of this work while literally tied up all day in shoes. As a result, the feet can't function fully. They become contracted: the bones narrow in toward each other, the muscles atrophy and the fascia glues all these structures together. Nowhere else in the body does this happen. On top of this, most people have an imbalanced walking pattern. Put these two things together and you get pain and common foot problems such as bunion and plantar fascitis." Yamuna Zake
Instructor: Ann-Lee Waite (828) 395-0250
Drop-in class $7 Wednesdays 11:30-12:00 French Broad Food Coop Biltmore Ave; first class free.
4-week 1/2 hour Foot Fitness Series Saturdays at 9:30am using the Yamuna Foot Wakers starting May 10th at Precision Pilates 1070 Tunnel Road #20 (828) 774-5575 Call to reserve a spot. $40 for the entire series.
Stay tuned for more classes in the Asheville area.
(6)
Enroll Your Student for 2 Weeks of Acting, Dance, Music, Stage Craft and More!

NC Stage is thrilled to announce a two week summer camp in late July and early August where your student will learn, grow, and have fun on stage!  We are offering a camp for students in elementary school and a camp for students in middle and high school.  Each camp will culminate in a production show case at NC Stage.

Each camp is two weeks long and runs July 28th- August 8th, 2014
Camp runs Monday-Friday from 9:00-3:00

Extend their camp day with improv games, songs and more!  Before and aftercare available from 8:00-9:00 AM and 3:00-5:00 PM.

Early Bird Price: Register by May 9th and the total cost is $375.00
Register before School's Out on June 12th and the total cost is $400.00

Both Camps Include:

Two weeks of fun with trained NC Stage counselors
Camp T-Shirt
Two Tickets for any 2014/2015 Mainstage Production

After June 12th, the full price of the camp is $425.00

Space is limited so secure your spot now.  A $100.00 non-refundable deposit is required to hold your space and the balance is due on or before the first day of camp.  Payment plans are available. 

Get in touch with Kelly at (828) 239-0263 or email kelly@ncstage.org for more information or to register your student!

Elementary School Students*

Camp Rock rocks Summer Camp!

Your students will be rotating through workshops in dance, music, acting, stage craft and more!  They will be working in groups with other students their age.  This workshop will be based around Disney's Camp Rock with characters and music from the show!  Space is limited so be sure to secure your spot today.

*Rising 6th Graders will be included in this camp

Middle and High School Students

Broadway Musical Training!

Your students will be rotating through workshops with an emphasis on acting, improv, dance, music, stage craft, and more!  They will be working in groups with other students their age.  These workshops are based around the Broadway hit showHairspray.  Space is limited so be sure to secure your spot today.
(7) The Hawaiian Hula classes are coming back to Asheville. Kaleo Wheeler will be starting a new weekly hula class on May 13 at the Appalachia School of Herbalism in West Asehville.
Experience an ancient form of storytelling and a spiritual practice through movement and sound.
Hula is generally thought of in the West as nothing more than the fast hip movement portrayed in many of today's movies and TV shows. That dance is actually Tahition. Traditional hula is very different, much more and much easier to do.
This graceful and flowing dance and ancient form of storytelling is like a breath of life that is exquisitely embodied and expressed in patterns of movement and sound. It is also an energy dance similar to the Chinese Tai Chi.
The basic movements are simple and not stressful to the body. No dance experience is necessary, and each participant dances at the level comfortable for them, either standing or sitting.
E Komo Mai – you are welcome to come and visit for the first part of a class to check it out.
WHY WE DANCE…
To Dance is to Pray…
To Pray is to Heal…
To Heal is to Give…
To Give is to Live…
To Live is to Love…
To Love is to Be-Loved
$15 for drop-in; $45 for a package of 4 classes
Appalachia School of Holistic Herbalism
2 Westwood Pl, Asheville, North Carolina
For more info, visit kaleowheeler.com/events. To register and reserve a place, call 812-929-8898
*******************
Section 12B, PA/NJ events
(1) Mercer Dance Ensemble Presents "Something for Everyone" at MCCC's Kelsey Theatre May 10, 11
West Windsor, N.J. – The Mercer Dance Ensemble (MDE), featuring Mercer County Community College (MCCC) students and community dancers, presents "Something for Everyone" at Kelsey Theatre.  Performances will be held Saturday, May 10 at 8 p.m. and Sunday, May 11 at 2 p.m.  Kelsey Theatre is located on Mercer's West Windsor campus, 1200 Old Trenton Road.
MDE will present a fast-paced production as dancers combine lyrical movement with impressionistic and symbolic storytelling.  Contributing choreographers include faculty members, MCCC alumni and current students, who will blend their talents in a performance incorporating a variety of modern and international dance styles that celebrates the body in motion.
Tickets are $18 for adults, $16 for seniors, and $14 for students. Tickets are available online at www.kelseytheatre.net, by calling the Kelsey Theatre Box Office at 609-570-3333, or in person at the box office.
Free parking is available next to the theatre.  Kelsey Theatre is wheelchair accessible and provides assisted listening devices upon request.
The MCCC Dance program includes the study of jazz, ballet, and modern dance styles from the fundamentals to advanced instruction.  With the benefit of small classes and individualized instruction, students may earn either an A.A. degree, which prepares them for transfer as juniors into a bachelor of arts program in Dance, or an A.F.A. degree in the Performing Arts, a transfer program in which they combine conservatory training in theatre, dance and music with education in the liberal arts and sciences.
(2) "The Great American Trailer Park Musical" Comes to MCCC's Kelsey Theatre May 16-25
West Windsor, N.J. – It's time for a romp through the trailer park world of Central Florida.  Join Pierrot Productions for "The Great American Trailer Park Musical" at Mercer County Community College's (MCCC) Kelsey Theatre.  Dates and show times for this hilarious send-up of trailer park culture are: Fridays, May 16 and 23 at 8 p.m.; Saturdays, May 17 and 24 at 8 p.m.; and Sundays, May 18 and 25 at 2 p.m. Kelsey Theatre is located on the college's West Windsor Campus, 1200 Old Trenton Road.  A reception with the cast and crew follows the opening night performance on May 16. (This show is not recommended for children.)
Written by David Nehls and Betsy Kelso, this campy country-rock and blues musical is set in the Armadillo Acres Trailer Park and stars a colorful cast of tenants – Pippi, a "stripper on the run;" Jeannie, a Dr. Phil-loving agoraphobic; and Jeannie's tollbooth collector husband, Norbert – whose antics are observed and commented on by a Greek chorus of trailer park matrons.  First performed at the New York Music Theater Festival in 2004, "Trailer Park" opened off-Broadway at Dodger Stages (now New World Stages) in 2005 and has been performed in traveling productions around the country to popular acclaim.
The cast includes Thomas Coppolecchia of Ventnor City as Duke; Alexandra Julian of Eldersburg, Md., as Pippi; Cathy Liebars, of Langhorne, Pa., as Jeannie; Jill Bradshaw of Oaklyn as Pickles; Laurie Hardy of Hamilton as Betty; Dwayne Bailey of Hamilton as Norbert; and Lisa Ernst of Hightstown as Lin.
The director is Pete LaBriola, with musical direction by Pam Sharples and choreography by Haley Ackermann.  Costumes are by Ruth Rittmann.
Tickets are $20 for adults, $18 for seniors, and $16 for students and children.  Tickets are available online atwww.kelseytheatre.netor by calling the Kelsey Theatre Box Office at 609-570-3333.  Kelsey Theatre is wheelchair accessible, with free parking available next to the theater.
(3)
THE BEST AUDIENCE participation show EVER!! Dr. Scarpati's Comedy Hypnosis show! Some seats still available for this Saturday in Bucks County. Get your friends together for this!! WATCH The Doctor's pitch  Please click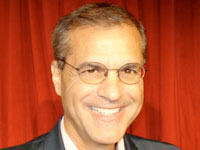 Check his radio interview on WIP click to listen
Dr. Scarpati  – Tickets – clickSAT. -OVER 20 TIMES ON THE TONIGHT SHOW – MITCH FATEL MY 17TH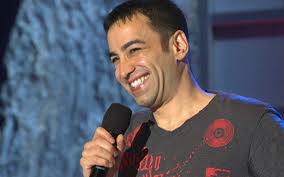 over 2 million!!! U-tube hits!! – CLICK HERE
MITCH FATEL WILL BE IN BUCKS COUNTY
Tickets –click

* COMEDIAN KEITH ROBINSON WILL BE TAPING HIS ONE HOUR TV SPECIAL IN NYC MAY 29TH – BUT YOU CAN SEE IT FIRST IN BUCKS MAY 9TH OR NORTHEAST PHILLY MAY 17THAlso – SOMETHING NEW & DIFFERENT SELF-HYPNOSIS & MEDITATION SEMINARS  HERE!
Thanks so much for laughing with us and we will see you at the show!
(4) Does it seem like almost 14 years ago since the MILLION MOM MARCH on Washington, D.C. 
on Mother's Day 2000???
As the
NJ MILLION MOM MARCH CHAPTERS of the Brady Campaign to Prevent Gun Violence
commemorate the 14th Anniversary of the
Million Mom March
between Friday, May 2, and Saturday, May 10, we are offering free screenings of the documentary SHELL SHOCKED <
http://shellshockeddoc.com
> at a number of venues across the state.  We hope that you will be able to attend one of these screenings and participate in a discussion of how we can steer our youth away from gun violence.  
John Richie
, co-writer/director/executive producer, will join a local panel at each location as we seek solutions.  A full schedule of events can be located below; but we are still confirming additional commitments.   If you would like to partner with us in presenting these or additional screenings, please contact me ASAP.  There are also still openings on several of the panels, so feel free to volunteer or recommend someone else.
This documentary centers on the effect of gun violence on the youth in New Orleans, but we know that it could be the young people in many New Jersey towns just as well.  Our children/young adults are growing up — those who are lucky enough not to be killed — in a world where violence is an everyday occurrence.  We must help stop this tragedy before we lose an entire generation.  Our hope is that after this documentary and Q&A session, the attendees will be inspired enough to volunteer with agencies that are already helping our youth, or ask another organization to which they belong to get involved and become a mentor.  Please come and experience this riveting documentary.
FRIDAY, MAY 26:00-8:00 P.M.PLAINFIELD
The Mount Olive Baptist Church
216 Liberty Street, Plainfield 07060
SATURDAY, MAY 34:00-6:00 P.M.CHERRY HILL
Unitarian Universalist Church in Cherry Hill
401 N. King Highway, Cherry Hill 08034
SUNDAY, MAY 46:00-9:00 P.M.LINCROFT
Unitarian Universalist Congregation of Monmouth County
1475 West Front Street, Lincroft 07738
MONDAY, MAY 52:00-4:00 P.M.JERSEY CITY
Jersey City City Hall — Council Chambers
280 Grove Street, Jersey City 07302
MONDAY, MAY 57:30-9:30 P.M.TEANECK
The Ethical Culture Society of Bergen County
687 Larch Avenue, Teaneck 07666
(Entrance on North Street)
TUESDAY, MAY 6       
 NOT
John Richie will be in CT for these two days;
WEDNESDAY, MAY 7   
AVAILABLE
Bridgeport and Hartford
THURSDAY, MAY 8
NOT AVAILABLE
JR traveling from CT and making NYC connections
FRIDAY, MAY 912:00-2:00 P.M.PHILADELPHIA, PA
Philadelphia Juvenile Justice Services Center School
91 N. 48th Street, Philadelphia, PA 19139
FRIDAY, MAY 97:00-9:00 P.M.NEWTON
Unitarian Fellowship
1 West Nelson Street, Newton 07860
SATURDAY, MAY 104:00-6:00 P.M.TRENTON
Trinity Episcopal Cathedral
801 W. State Street, Trenton 08618
PLEASE MARK YOUR CALENDARS NOW for at least one of these events.  The flyers for the first long weekend of screenings are attached.  
Please download and distribute and post widely.
The flyers for the weekend of May 9-10 will be forwarded to you in a second email
so as not to blow up your system!  Press releases have been prepared for each screening.  
PLEASE forward to me any media contacts you have in these areas so we can reach as many people as possible.  
The first step in fixing any problem is acknowledging that it exists and opening a real dialogue about it.  That is what John Richie is working toward.  Together we CAN make a difference.  Please be
CAUTIONED
that this documentary may prove stressful to those already affected by gun violence, especially those who have lost a loved one.  Middle and high school youth may attend at their parents' discretion.  Please contact the
NJ MMM
at
mercermmm@gmail.com
or 609-882-3711 with any questions or comments.
Carole
"It is easier to build strong children than to repair broken men"
(5)  
It's Chaos in Court in "The Emperor's New Clothes," Coming to MCCC's Kelsey Theatre May 17
West Windsor, N.J. – Telling the truth is vitally important – in clothing, in politics and in life!  That's the lesson of
"The Emperor's New Clothes,"
coming to Mercer County Community College's Kelsey Theatre May 17 at 2 p.m. and 4 p.m.  This original musical adaptation is presented by the award-winning Kaleidoscope Theatre.  Kelsey Theatre is located on the college's West Windsor campus, 1200 Old Trenton RoadIn a delightful adaptation of the Hans Christian Andersen classic, we meet an emperor who is all about fashion!  When two swindling tailors, Wilhelm and Lucinda, come along and tell him that the fine new clothes they have for made him are invisible to those who are stupid or incompetent, he pretends that his suit is indeed glorious – much to the chagrin of his minions, who are afraid to tell him the truth.Several members of the audience will be selected to join in the merriment.  One youngster will become a star as he/she assists in saving the tailors from the wrath of the emperor.The Rhode-Island based Kaleidoscope Theatre has made Kelsey Theatre one of the regular stops for its traveling company; the troupe earned rave reviews for its production of "Heidi" in the fall.  Founded in 1977, Kaleidoscope's goal is to educate and entertain young people through presentational and participatory drama.Tickets are $10 for children and seniors, and $12 for adults. Tickets may be purchased online at
www.kelseytheatre.net
or by calling the Kelsey Theatre Box Office at 609-570-3333.  Free parking is available next to the theatre.  Kelsey Theatre is wheelchair accessible and provides assisted listening devices upon request.  For a complete listing of adult and children's events, visit the Kelsey website or call the box office for a brochure.
(6) 'SUCCESS WITH SELF-HYPNOSIS CLASS' * MAY 12th, 14th, & 19th
7:00 pm (Save to cal)
Comedy Cabaret @ Pocos RestaurantAre You Ready For A Positive Life-Changing Experience?THIS IS IT!Dr. Scarpati's Success With Self-Hypnosis ClassSee a new commercial for the class Please ClickThis class experience will have positive and powerful effects on YOU and your life!Register early and save $30!There are 3 dates to complete the class – Monday May 12th, Wednesday May 14th & the final class is Monday May 19th. Class hours are 7pm to 8:30 pm.You will see how this life-changing class will teach you the power of tapping into your own mind. You can stop feeling stuck, anxious, unhappy and learn how to create health, happiness, love and success. Create new positive habits that will keep you motivated and feeling good. You will be able to successfully program yourself to feel more confident and take control of any unwanted habit or behavior.Dr. Scarpati will explain the limitless power of your subconscious mind and how and why it works. At the completion of this class, you will know more about your mind and about hypnosis then 98% of our population. The knowledge and understanding you will gain will give you a positive ripple effect on your entire life. You will learn and understand the negative consequences of "organ language" and how to avoid it! Also, he will teach you the value of positive self-talk and how to stay positive. Dr Scarpati generates a fun, relaxed and causal atmosphere with his teaching style which you will totally enjoy. Besides learning the self-hypnosis skills, you will learn some valuable life lessons that will keep you feeling positive and motivated. You will have access to the Doctor's email and be able to contact him at any time during or after the completion of the course with any questions you may have. He is always happy to help and answer his student's inquiries.
About Dr. Scarpati:
Dr. Andrew Scarpati started is professional career as a teacher at Pennsbury School District in 1977 to 1980. In 1980, he performed as a stand-up comedian and actor and also created Comedy Cabaret – which became the Philly region's largest comedy club company. He has worked with some of the biggest names in the field, Jay Leno, Jerry Seinfeld, Kevin James, Ray Romano to name a few. In 1995, while studying acting in New York City, he enrolled in a self-hypnosis class. His interest in subconscious programming led him to the prestigious Hypnosis Institute in Manhattan, where he earned his Basic and Advanced Training. When he first discovered his talent and love for helping people use their own innate abilities to overcome a perceived problem, the experience totally changed the direction of his life. "It's a truly wonderful feeling to see my clients, or my students overcome a situation, take control and achieve their goal. Assisting and guiding someone to their goal is the most rewarding work I have ever done in my entire life. I love this profession and realize this is my calling. My goal is to help my clients, and students maximize their potential, enhance their sense of well-being and help them realize they can achieve their goals. Through the use of self-empowerment, they see, feel and experience success. Each and everyone of us has the power within us to achieve, succeed and feel good about ourselves. Dr. Scarpati is not a medical doctor or a psychiatrist. He earned his doctorate in Clinical Hypnotherapy in 1998 from the American Institute of Hypnotherapy in Irvine, CA. He is a member of the Association of Counselors and Therapists and National Guild of Hypnotists. Dr. Scarpati is an expert in subconscious programming and has training in NLP (Neuro-Linguistic Programming) and music therapy. Currently, he has a successful practice and he is developing a new audio series to enhance self-improvement. He conducts seminars and classes on the power of the mind. He is happily married with three adult children.
HOW TO REGISTER – PLEASE READ
This type of class could be priced at $300!
The fee is only $129 for all 3 classes! But if you purchase by May 7th it is only $89 (Includes taxes and fees)
NOTHING is mailed – you will pre-pay and we will have your name at the door.
At the midway point in the 1st class, if you are not 100% satisfied we will refund your fee, no questions asked.
* Just press 'Buy Now' then fill out the form and press 'Buy Now' again – that will take you to a PayPal page. Put in your credit card info and you will receive an automated response from PayPal when you complete your purchase. Your credit card statement will say 'Comedycab' for this purchase.
Then a real 'live' person from our office will also e-mail you a confirmation. So you will have two confirmations. I'll say that again, after you complete your purchase, PayPal sends you an automated response, then the office staff will also email you with a confirmation. Please arrive at 6:30/6:45 pm for the 7:00 class. If you have questions , you can always email us or call our office 215 322 6642 – ask for Karen.
Please click to register:
http://comedycabaret.com/cms/shows/success-with-self-hypnosis-class%20may-12th-14th-a-19th.html