Section 2, part 2
(1) Susan D. in NC: 50+ professional female relocating to area; responsible, dependable, neat, and quiet; non-smoker/drinker, no pets or drama.   Seeking simple, clean studio or 1 bedroom/1 bath living space alongside peaceful and respectful neighbors or surrounded by nature with mountain view as an added bonus!  Budget: $600 including utilities and internet.  Can provide local references as well as previous rental history.  Would consider long-term (4+ months) house sitting and property care in exchange for rent.  Contact Susan at:  mypurchasepower@gmail.com
(2) Sandy B. in PA: O.M.G.  Hilarious!  The animal church barbecue and that hysterical wedding photo with the little leggies.  Sooooo funny.  LOL!
(3) Donna S. in AL: Best reads: links and pics.  Thank u.
(4) Steve R. in NY: I have no list [of favorite films]. But I'll start with
Mimic, Candyman, Splice, Black Swan, Side Effects, Melancholia, Martha Marcy May Marlene, Antichrist (rough to watch), all of The Girl with The Dragon Movies, Run Lola Run, Paranormal Activity (only the 1st, will never watch again or sequels).
Note: I just sent Steve my list of favorite films. If you'd like a copy, send an email to: bginbc@aol.com and put FAVORITES in the subject line.
(5) Ron F. in PA: Blaine, You and Cynthia are living the life. Good for you both you deserve it.
(6) Roger C. in PA: I love Joke #2.  Thanks for the wonderful newsletter – great as usual.     Have a great and fabulous week.   THumbs-UP backatcha!  

(7) Jean D. in PA (on an upcoming movie, THE DISCOVERERS, that she saw at a special screening): It was really, really good! It was great to meet the director and one of the actors. Highly recommend…if it can get picked up and distributed more widely. It was so neat to recognize locations. There's a key scene in New Hope and Farley's Bookshop.
(8) Bob P. in PA: I know you tend to be a non-fiction fan, but I happen to be reading the first book of Ken Follett's "Century Trilogy." It's called Fall of Giants, and it is about the onset of WW I.  So far, it is taking place mostly in England, but like many of Follett's books, there are a wide range of locales and even more interesting, a wide range of social classes depicted in the book.  It's a biggie (over 1,000 pages) but it's also a page turner and goes quickly.  I'm on p. 270 after just a few days.  The great thing about Follett's books is that in addition to correct and carefully researched history in terms of the great events, the characters' lives are also filled with carefully researched detail that serves to convey a highly realistic feel for the texture of the times.  If you have some interest in WW I, which i do, you might like it.  I've taken it out from our local branch library.
(9) Stephen F. in PA: Why Do People Persist in Believing Things That Just Aren't True?http://www.newyorker.com/online/blogs/mariakonnikova/2014/05/why-do-people-persist-in-believing-things-that-just-arent-true.html?utm_source=tny&utm_campaign=generalsocial&utm_medium=facebook&mbid=social_facebook
(10) Aaron M. in NC: Nice one!
**************
Section 12A, NC events
(1) Second Annual
Sacred Journey of
Dementia Conference
A conference for
• persons with dementia
• care partners • family members
• professionals • community members
Saturday, June 7, 2014
8:30 a.m. – 4:30 p.m.
Location:
First Baptist Church of Asheville
5 Oak Street, Asheville, NC 28801
Sacred Journey of
Dementia
This conference will explore sacred stories of
living with dementia. Special attention will
be given to the importance of honoring the
individual journey, acknowledging loss, and
cultivating resiliency.
8:30 Registration
Continental Breakfast
9:00 Welcome
9:15 Keynote Address: The Thread
You Follow
Mahan Siler
Doctor of Sacred Theology
10:15 Cognitive Impairment from
a Medical Perspective
Virginia Templeton, MD
MemoryCare Executive Director
and Staff Physician
10:45 Break
11:00 Challenges and Rewards of
Being a Care Partner
Linda Hollinshead, Bill Smutny,
and Cannan Hyde
11:45 Lunch
Memory Café and Quiet Room will be
available all day for anyone needing time to
relax and take a break.
Adult Care is being provided by Home
Instead Senior Care at no cost to attendees.
Child Care for children under 13 will be
provided, also at no cost.
RESERVATIONS for ADULT and CHILD
CARE ARE REQUIRED IN ADVANCE.
Indicate need on registration form.
Registration
Name___________________________________________
Address_________________________________________
________________________________________________
Phone___________________________________________
Email____________________________________________
Registration Fee includes light breakfast, lunch, and
snacks
__ $30 per person postmarked before May 25
__ $40 after May 25 and at the door
__ Donation for Scholarship Fund (optional) $______
Make Checks payable to: FBCA
Please write SJD on the Memo Line
Address: Sacred Journey of Dementia
c/o FBCA
5 Oak Street
Asheville, NC 28801
Please indicate breakout preference:
Each topic is available for both sessions
Breakout Session I:
1st Choice____ 2nd Choice____
Breakout Session II:
1st Choice____ 2nd Choice____
Please Check if Needed:
We will contact you for details regarding care needs.
___Adult Care ___Child Care
___ Vegetarian Lunch
12:30 Please Talk with Us,
Not about Us.
Memory Loss Collaborative
Panel with Jane Sherman
1:30 Breakout Session I
2:30 Break
2:45 Breakout Session II
3:45 Side-by-Side Singing
Debbie Nordeen, Director
Ruthie Rosauer, Accompanist
Soul Food for the Brain: a joyful
experience of making music
together as we share the journey
of dementia.
4:15 Closing Ritual
Rev. Lisa Bovee-Kemper
Rev. Leah Brown
Sponsored by:
CarePartners
First Baptist Church of Asheville
Home Instead Senior Care
Land of Sky Regional Council
Memory Loss Collaborative
Unitarian Universalist Congregation
of Asheville
Breakout Sessions
A. Care Partner Options – Planning for the
Future
Lisa Kaufmann, MSW, GCM, Carol McLimans, MA, and
Leah Brown, MSW, LCSW
Planning for future care can be challenging. This
session will help care partners identify and
negotiate options for care in home and
community settings. Resource information will be
provided.
B. Building Resilience in the Midst of Change
Jane Sherman, Memory Loss Collaborative
Change is a constant in living with dementia and
constant change can be stressful. Becoming
intentional about building resilience is an
important part of creating one's own well being,
whether you have a diagnosis, are a care partner,
a family member, or a friend.
C. "Cannan and James' Story" (video)
Dan Snyder, PhD
James Hyde was diagnosed with Mild Cognitive
Impairment (MCI) in 2010. Later, his diagnosis
was changed to early stage Alzheimer's disease.
This video shows how James and his wife,
Cannan, are dealing with some of the challenges
they are facing. Discussion of the issues it raises
will follow.
D. Art as a Tool for Reflection
Lisa Bovee-Kemper, MDiv
Participants will engage in an open art studio
process designed to illuminate our personal
experiences of the conference, an opportunity for
everyone to reflect on the information and
emotions of the day. No experience or artistic
ability is necessary.
E. Strategies for Self-Care
Sandy Norbo, AAS
Asking for help is a sign of strength, not a
weakness! This session will help the care
partner define the help they need and learn
ways to actually GET the help they need.
F. Dementia and Me
Michael Hester, MDiv, PhD
A diagnosis of dementia can bring out
unresolved issues and uncertainty in how to
respond. This session will provide an
opportunity for friends and family to explore
feelings including denial, frustration, and anger.
G. The Pathways of Music
Libby Red, LRT/CTRS
Music is most enriching when the songs provided
are those that shape an individual's life. We
will experience the Music and Memory program
at Black Mountain Neuro-Medical Treatment
Center where personalized playlists are created
for dementia patients. Neuroscience research
supports the power of music in igniting the
brain. This practice is effective for everyone, but
especially for those with a diagnosis.
If you are able to support the conference
scholarship fund in addition to your
registration fee, please add the
amount to your check.
Thank you.
(2) Buying & Selling a Business, sponsored by Asheville SCORE and  The Small Business and Technology
 Development Center at AB-Tech
Date & Time: Saturday June 21, 2014 from 9:00 AM to 12:00 PM EDT
Location: AB-Tech Enka Campus
1459 Sand Hill Rd
Small Business Center
Room 2046
Candler, NC
Description: This seminar will help participants decide whether acquiring an existing business is a preferred option to starting a new business or buying a franchise. It will also cover the steps that need to be taken, including:
* Choosing the acquisition target
* Confidentiality Agreement
* Valuation
* Preliminary Due Diligence
* Financing
* Letter of Intent
* Negotiation of Terms
* Final Due Diligence
* Close
The seminar will be presented by Bob Ganz, a SCORE mentor who has extensive experience in buying and selling businesses.
Doors open at 8:30 AM. The seminar begins at 9:00 AM SHARP. Please arrive at least 15 minutes early to handle paperwork.
To register, please click:
(3) Barbara Brady in NC: Please join me for the talk: "
Good Grief:
How to Live More Fully through the Pain of Loss."
 I'll be speaking about various types of loss;  grief's myths and opportunities;  the purpose of pain and how to feel and release it without getting stuck;  as well as 11 gifts of grief and 10 things you can do move through and release grief in healthy ways.
Where: Unity of Asheville,  www.unityofasheville.com
130 Shelburne Rd, Asheville, NC 28806   (828) 252-5010
When: Sunday, June 8th at 11:00 a.m.
********************
Section 12B, PA/NJ events
(1) 27th Annual Tasting for Tyler
Friday, June 6 from 6 – 9:30 p.m.
Held at BCCC, Newtown Campus, Tyler Hall
This year's event is sponsored by The First National Bank and Trust Company of Newtown and PECO.
Don't miss this year's Tasting for Tyler event, which was voted the best "Foodie Event" in Bucks County by Bucks Happening. In addition to the great restaurants and wineries we have coming, there will also be dancing, the opportunity to view beautiful bucks county from 75′ above in a tethered hot-air balloon., even the Mummers will be strolling through.
To purchase tickets ($125 pp or purchase 5 and get 6th free), visit http://www.biddingforgood.com/tft2014<http://www.biddingforgood.com/tft2014> or call 215-968-8224.
(2) CHAOS REIGNS SUPREME
IN MOON OVER BUFFALO
EVENT: MOON OVER BUFFALO: Ken Ludwig's riotous show biz romp, Moon Over Buffalo, takes to the Heritage Center stage in Morrisville for three weekends, from late May until the middle of June. NET Co-Founder Joe Doyle directs this slap-happy farce. A theatrical married couple's stage career is in decline. Then, a freak accident in Hollywood causes a top film director to come to Buffalo to scout them as possible replacements to star in a big budget film. Too bad this break comes as the couple is feuding because the husband has impregnated the ingénue and the wife walks out; the husband responds by getting rip-roaring drunk and shows up onstage inebriated and dressed as Cyrano de Bergerac when they're supposed to be performing Noel Coward's Private Lives!! Starring real life husband and wife George Hartpence and Carol Thompson of New Hope. Co-starring Tess Ammerman of Arneytown, NJ; John Bergeron of Hopewell, NJ; Cheryl Doyle of Morrisville; Andrew James Gordon of West Windsor, NJ; and James Cordingley and Elizabeth Rzasa of Lawrenceville, NJ. Matthew Cassidy of Morrisville assistant directs. Kelly E. Allen of Arneytown, NJ stage manages. Set design is by George Hartpence, lighting design by Andrena Wishnie of Morrisville, and costume coordination by Cheryl Doyle. Produced by special arrangement with Samuel French, Inc.
DATES: May 30 – June 15, 2014 (Nine performances over three weekends)
TIMES: Fridays and Saturdays at 8 p.m., Sundays at 2 p.m.
PLACE: The Heritage Center Theatre, 635 North Delmorr Avenue (Route 32), Morrisville, PA – near the Calhoun Street Bridge.
ADMISSION: $20 for adults, $17 for seniors (62+), $15 for WHYY card members and $10 for children age 12 and under. Prepaid group rates available for 10 or more. Parental discretion advised for adult themes and mild adult language. 
TO RESERVE: Call the nonprofit Actors' NET at 215-295-3694 or email actorsnet@aol.com.   On-line tickets can be purchased via www.brownpapertickets.com.
ON THE INTERNET: The Company's website is www.actorsnetbucks.org. Social networking includes Facebook page – www.facebook.com/theactorsnet — and Twitter name @actorsnet.
(3) Shakespeare '70 Returns to MCCC's Kelsey Theatre for Annual Tribute to the Bard with "Much Ado About Nothing" June 13-22
West Windsor, N.J. — Combining moments of hilarity with serious meditations on love  and truth, Shakespeare '70 will perform "Much Ado About Nothing" at Mercer County Community College's Kelsey Theatre.  Dates and show times for this popular Shakespearean comedy are: Fridays, June 13 and June 20 at 8 p.m.; Saturdays, June 14 and June 21 at 8 p.m.; and Sundays, June 15 and 22 at 2 p.m. A reception with the cast and crew will follow the opening night performance on June 13.  Kelsey Theatre is located on the college's West Windsor campus, 1200 Old Trenton Road
Set on the beautiful Italian island of Sicily, Shakespeare '70 has fast forwarded the production to 1870, as Italy is becoming a unified country for the first time. According to the show's assistant director, Janet Quartarone, the time period is the perfect backdrop for a story of men returning home from battle, a sweet, young couple thoroughly in love, and the reunion of another couple, Beatrice and Benedick, who would rather exchange scorching insults than sweet nothings. They'd have their freiendsbelieve they'll never marry — but their friends think differently and plot to bring the two together. A villain with mischief on his mind, some lovely music set to Shakespeare's words, and the physical comedy of the local constables add to this rich story.
The cast stars Jamie Bradley of Quakertown, Pa., as Antonio; Ray Fallon of Westmont as Benedick; Curt Foxworth of Hightstown as Don John; Paige Matt of Middlesex as Hero; Dale Simon of Flemington as Leonato; Sarah Stryker of Lawrence as Beatrice; Andrew Timmes of Lawrenceville as Balthasar; Garrett Verdone of Westfield as Claudio; and Aaron Wexler of Philadelphia, Pa., as Don Pedro.
Also featured are Ernie Albanesius of Chesterfield as a watchman; Dan Altobelli of Mount Holly as a watchman; Fred Bartlett of Ewing as Sexton; Jim Bloss of Lawrenceville as Verges; Anthony Coppola of Morganville as a watchman; Tristan Curbishley of Lawrenceville as a boy; John Eldis of Absecon as Dogberry; Vianna Fagel of Lawrenceville as Ursula; Dan Keyser of Morristown as Friar Francis; Michael Krahel of Hillsborough as Conrade; and Morgan Petronis of Ewing as Margaret.
The production team includes John F. Erath, Ph.D., director/producer; Janet Quartarone, assistant director; Lili Daniel, stage manager; and Chelsea Daniel and Stephanie Schoppe, assistant stage managers.
Tickets are $18 for adults, $16 for seniors, and $14 for students and children.  Tickets are available online atwww.kelseytheatre.netor by calling the Kelsey Theatre Box Office at 609-570-3333.  Kelsey Theatre is wheelchair accessible, with free parking available next to the theater.
(4)
* * ATTENTION LADIES!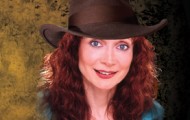 Funny Chris Rich is in Bucks County This Sat. CLICK HERE2 Funny women on the same show with Star Search Champ Taylor Mason – Friday May 30th in South Jersey  CLICK HEREOther shows   http://comedycabaret.com/

Thanks so much for laughing with us and we will see you at the show!

Karen in the office