Section 2, part 2
(1) Zuzu Welsh  in NC: Well I decided to try gofundme as the source for funds for my CD project. So go here if you want to lend a little love towards the project…..
http://www.gofundme.com/9r5528
(2) Mary Lou in NC: Just read your latest edition of BlainesWorld…and especially the review of Lynne Martin's book, Home Sweet Anywhere.  Glad you enjoyed the book!  Thanks for the great review…and your comment about no pictures is well taken.  I, too, would have enjoyed some accompanying pictures much like the ones she posts in her blog, www.homefreeadventures.com.
(3) Bob P. in NC: Freedom Summer II by Robert Reich
http://www.huffingtonpost.com/robert-reich/freedom-summer-ii_b_5425015.html?utm_hp_ref=fb&src=sp&comm_ref=false#sb=2316148b=facebook
Note: Thought-provoking article about low-wage workers in this country.
(4) Len E. in NC: I am thoroughly disgusted with the high fees charged by many local theater groups to purchase tickets on line. I would think that it is cheaper to sell tickets on line than at the box office. Yet when purchased at the box office there is no charge. This is ludicrous. For example, if I want to purchase tickets  for one of Flat Rock's shows on line, I would have to pay a handling and a processing fee. Why? The transaction is all automatic with no human involvement from Flat Rock. The tickets are held at the box office so there is no mailing fee. Yet if I went to the theater's box office I would interact with the box office personnel who would select my tickets by computer anyway. They would have to process my payment and would probably enter the transaction in the computer. Where's the logic to this. I would think it would be fairer to charge a fee for purchasing tickets at the box office.
Note: Len makes some valid points here. I'd be interested in any reactions you might have as to what he has to say, and I'm sure he would be as well. So do feel free to share.
(5) Berta D. in NJ: Please sign & help this poor kid!
(6) Carol S. in FL: We just watched a good movie. "Still Mine" is about a farm couple that needs to give up their home. When the farmer, (James Cromwell) builds a new one on his farm land the Govt. wants to tear it down. You might even shed a tear on this one.
Note: Great minds thinking alike. I also enjoyed the above.
(7) Chanah M. in MO: Are you really a Southerner?
http://www.playbuzz.com/countryoutfitterstyle10/are-you-really-southern
****************
Section 12A, NC events
(1) Bruce Lang: Public Performances for June/July
The Omni Grove Park Inn's Great Hall 

with

 

"The B's" 

(Bill Covington, Byron Hedgepeth, Bruce Lang)
Every Tuesday, Wednesday & Thursday 7:00 – 10:00

Cedric's Tavern at Biltmore

Sundays June 29, July 13, 27 6:00 – 9:00

Antler Hill Village at Biltmore

Solo: Mondays June 2, 9, 16, 23 2:00 -6:45

Quintet: Friday June 6 Saturday July 5 4:00 – 8:45

Duo: Saturday June 14 4:00 – 8:45

Seasons Restaurant at Highland Lake Inn

 Flat Rock, NC

reservations suggested: 828-696-9094

Sunday Brunch, Every Sunday 11:00 – 2:00

Father's Day Brunch, Sunday, June 15 11:00 – 3:00

Wedge Brewery

Sunday June 8 with Vollie McKenzie 6:00 – 8:00

(2) SHUNNED at SART (Mars Hill University) from June 4-22. To view the trailer, please click:

For tickets, please click:

(3)

Upcoming Events – Richard Shulman performances:

June 2014

Sun. June 8th 6:00 – 8:00 pm Earth & Sky

 at 

Isis Restaurant & Music Hall.

 Richard Shulman – piano, Mike Holstein – bass, Sonny Thornton – drums playing exciting original music and standards from the Great American Songbook. 743 Haywood Rd., Asheville, NC 28806 · (828) 575-2737 – $8 cover charge includes 2 shows (The 8:00 pm show features Jacob Rodriguez playing the music of John Coltrane).

Wed. June 18th Noon – 1:30 pm

 I'll be presenting a short lunch program for the 

Asheville Jewish Business Forum

 at 

Yao Buffet

 153 Smoky Park Hwy, Asheville, NC 28806 (828) 667-0410 The talk will be titled "Followup, not just for marketing."  You don't have to be Jewish to attend and there is no charge for attending. If you want to eat, however (and most people do), you will have to pay for your own lunch which is just under $10.  

Please RSVP by replying to this email

 so enough seats can be reserved: RichHeartMusic@frontier.com.

(4) Asheville Center for Professional Studies
Hosts Brian Biro
3 Exclusive Events in June and July
#1 – Executive Meet & Greet – June 11
7:45 – 9:15 AM

BASE at A-B Tech Community College
1465 Sand Hill Road
Candler, NC 28715

22% Increase in profits
21% Increase in productivity
37% Lower absenteeism
Results achieved from engaged work teams!

Do these stats take you aback? They are from the Business Marketing Association's global conference last week. My friend, Sheila Neisler with Catalyst – a Marketing Company, thought she would be learning about cool new digital tools in B2B marketing – but many people focused on the most important "asset" NOT on your balance sheet – people!

These results* come in tandem with Asheville Center for Professional Studies' (ACPS) exclusive engagement with Brian Biro during June and July. For more than 2 decades, Brian has been "evangelizing" around the world about the lack of engagement in today's workforce (and hint, it is not the employees fault!). Every single day – here's what fills your office or plant:

24% say 'Oh Yeah!' (let's do it!),
49% say 'Okay' (Only because it's our job), and
27% say 'Oh NO!' (And work against the task)

These semi-engaged or totally under-engaged individuals not only impact company morale but they show up on both your top and bottom line – but here's a solution!

ACPS is proud to host fellow Western North Carolina resident Brian Biro for a summer series. He will share the same caliber of content his Fortune 500 clients get.

Learn more – and network with some of the area's "best and brightest" company leaders at the Asheville Center For Professional Studies "Executive Meet and Greet" on Wednesday, June 11 from 7:45 – 9:15 AM!

RSVP Here: Executive Meet & Greet!

https://www.eventbrite.com/e/executive-leadership-meet-greet-with-brian-biro-tickets-11857697693?utm_campaign=8ab77bac03-May_Newsletter5_8_2014&utm_medium=email&utm_source=Asheville+Center+for+Professional+Studies+Newsletter&utm_term=0_faea747a9a-8ab77bac03-121510853

We'll make sure that there's lots of coffee – and "engaging" conversation!

I look forward to seeing you next Wednesday. In the meantime, much continued success!

Katherine Morosani, Director
Asheville Center for Professional Studies
828-398-7100 or KatherineMorosani@abtech.edu
AshevilleProfessionalStudies.com

*from the 2013 Gallup Report "State Of The American Workplace

(5) Also–another great chance to meet with Brian Biro:

(6) Special Invitation to BL residents (and others) from  Resident, Dr. Todd Wilkinson

Thursday, June 12th at 6 pm @ the clubhouse

Dr. Todd Wilkinson, a resident of Biltmore Lake, and his staff from Advanced Dermatology and Skin Surgery invite you to join them for an informational session on Coolsculpting.  Coolsculpting is a revolutionary, non-invasive, non-surgical, in office procedure for the reduction of localized, exercise resistant fat.  Time permitting, Dr. Wilkinson and staff will perform individual evaluations for those that are interested.

Please RSVP by phone: 828.274.4880

****************
Section 12B, PA/NJ events
(1)
* Dinner & Comedy Show Specials *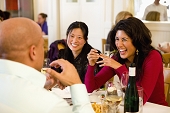 We have a limited number of Dinner & Comedy Show seats avaiable for the following dates Saturday June 7th & Saturday June 14th at our Bucks County and South Jersey Clubs.  If you are interested just email RIck in the office for details  comedyoffice@comedycabaret.comComing in July – All time favorite Jay Black and  Star Search Champ Taylor Mason. Coming in Aug. Mitch Fatel.For the time of your life –   http://comedycabaret.com/
(2)
Tasting for Tyler Party

June 6, 2014, 6:00pm-9:30pm
  SEE YOU FRIDAY NIGHT OUT ON THE PATIO
WEATHER FORECAST LOOKS FABULOUS!
This year there will be dancing with a DJ, a chance for an aerial view of Bucks County from a tethered hot air balloon and even the mummers will be strutting around.
Special thanks to our Presenting Sponsors:
Get a head start and

 place your bids now. The Tasting for Tyler auction is OPEN! More items will be added as the event nears.

Who needs bid sheets when you've got a smart phone?! This year's auction will be fully online: bid today from your home computer or smart phone, and you can bid during the event on your phone or at a bidding kiosk.  Keep those phones near for updates and outbid notifications.

The auction will close at 8:30pm on the evening of the Tasting for Tyler Party. 


June 6, 2014
6:00 pm-9:30 pm


Tyler Mansion & Gardens

 

Newtown, PA
| | | |
| --- | --- | --- |
| | Invite your friends and family to savor food and spirits from over 30 of Bucks County's finest restaurants, wineries, breweries, caterers and bakeries.    | |
275 Swamp Road Newtown, PA 18940
foundation@bucks.edu 215-968-8224
(3)  MCCC's Kelsey Theatre Announces Summer Schedule
West Windsor, N.J. – Mercer County Community College's Kelsey Theatre never goes dark for long! Kelsey's summer season commences on July 12 with the first of four performance events that run through August 16. Tickets are on sale now, with discounted packages available with the purchase of three or all four of the shows. Kelsey Theatre is located on the college's West Windsor campus, 1200 Old Trenton Road.Reock & Roll Revue, which has brought groundbreaking rock 'n roll classics to the Kelsey stage since 2011, presents a "Classic Album Encore" on Saturday, July 12 at 8 p.m. and Sunday, July 13 at 2 p.m. The band will perform selected highlights from each of its acclaimed shows – The Beatles White Album, The Who's Quadrophenia, Crosby Stills, Nash and Young's Déjà vu, The Band, The Allman Brothers' Eat a Peach and Eric Clapton's Journeyman. The music will be accompanied by video and narrative that tie the bands together from a political and cultural perspective. Tickets are $25 for all. (These shows sell out quickly, so get your tickets soon.)
Next up is "Meet Me in St. Louis," to be presented by The Yardley Players on Fridays, July 18 and 25 at 8 p.m.; Saturdays, July 19 and 26 at 8 p.m.; and Sundays, July 20 and 27 at 2 p.m. Theater-goers will travel back to the turn of the 20th century when the World's Fair comes to St. Louis and change is afoot for the Smiths, a proud local family.  The Smith children love their hometown and can't wait to enjoy the fair.  But will their father's job offer in New York City upend their idyllic lives? The show is based on the 1944 Judy Garland movie and features such memorable songs as "Skip to My Lou," "The Boy Next Door" and "The Trolley Song." Tickets are $20 for adults, $18 for seniors, and $16 for students.
Another classic American musical follows with "Li'l Abner" on Fridays, Aug. 1 and 8 at 8 p.m.; Saturdays, Aug. 2 and 9 at 8 p.m.; and Sundays, Aug. 3 and 10 at 2 p.m. M & M Stage will bring Al Capp's beloved cartoon characters off the page and onto the stage. This wild musical tale is a foot-stomping mix of hillbilly nonsense and sharp humor as the residents of Dogpatch have a run-in with the government that will tickle the funnybone. Tickets are $20 for adults, $18 for seniors, and $16 for students
.Last up – and back by popular demand! – is the Fourth Annual
Kelsey Theatre Awards Ceremony
on Saturday, Aug. 16 at 8 p.m.  Presented by K2KEntertainment and the Kelsey Theatre Advisory Board, this festive evening is a comedic musical event and ceremony rolled into one, complete with reprises of memorable scenes and performance numbers from the 2013-14 season.  It's Kelsey's very own version of the People's Choice Awards, with fans invited to nominate and vote for their favorites online at
http://thekelseyawards.wordpress.com
starting June 23.  Tickets are $16 for all.
A special Kelsey Kids event is
"Frozen – the Movie Sing-A-Long,"
presented by MCCC and Theater to Go.  Young fans of the movie can sing along to the words of the Academy Award-Nominated film.  The event includes a costume parade and contest, trivia contest and a gift bag of interactive things to do during the movie, led by the talented cast of Theater To Go.  The film will be shown on Saturday, June 21 at 10 a.m. and 2 p.m. (The screenings set for Saturday, July 12 are sold out.)  Tickets are $18 for adults, $16 for seniors, and $14 for children 2 and up.Discount ticket packages include 25% off the purchase of tickets for four shows and a 20% discount for three shows.  Tickets are available online at
www.kelseytheatre.net
or by calling the Kelsey Theatre Box Office at 609-570-3333.  Those purchasing a package can print and mail the Summer Series form from the site.  Kelsey Theatre is wheelchair accessible, with free parking available next to the theater.
(4) Princeton Center for Yoga & Health:
We are very excited to welcome 

Yoga Master Paulie Zink

 to Princeton Yoga. It is a rare occasion that he comes to the East Coast, and we are honored to bring

Master Zink

 to Central New Jersey.Join us for a weekend that goes beyond the fundamentals of Yin Yoga and explore the complete art from its founding master, Paulie Zink.

Yin and Yang Yoga — Five transforming sessions workshop Friday, June 20 to Sunday June 22

Master Zink conveys a profound and refreshing simplicity that comes from true understanding. With his relaxed and playful demeanor, students find him to be a very approachable and enjoyable teacher. Master Zink continues to evolve his art of Yin and Yang Yoga by adding postures, variations, and insights. Through many years of study, practice and teaching he has further developed this ancient Taoist tradition into his own distinctive and dynamic style.

Register here. Eligible for Yoga Alliance CEUsThe Art of Yin and Yang Yoga (Introduction) Friday, June 20, 6:00 to 8:00 pm – Register Now  Introduction Session: $40 Introduction and asanas, energy awareness exercises – All Levels

You can learn 

some

 fundamentals of Yin Yoga from Yin Yoga teachers but you can only learn 

the complete art

 from the founding master Paulie Zink. We invite you come and join us for this introduction to Yin Yoga. Learn the philosophy, benefits and balance of Yin/Yang practices. You will explore specific yoga postures to endow the body with the energetic qualities of the five transforming alchemical elements: earth, metal, water, wood, and fire. By integrating the power and healing aspects of these properties we stabilize emotions, harmonize the internal organs, and resonate with the true nature of our being.

Taoist Yoga Alchemy Saturday, June 21, 6:00 to 8:00 pm Register Now  Mostly asanas, energy awareness exercises – All Levels

Master Zink conveys a profound and refreshing simplicity that comes from true understanding. With his relaxed and playful demeanor, students find him to be a very approachable and enjoyable teacher. Master Zink continues to evolve his art of Yin and Yang Yoga by adding postures, variations, and insights. Through many years of study, practice and teaching he has further developed this ancient Taoist tradition into his own distinctive and dynamic style.

Flow Yoga Saturday, June 21, 3:00 to 5:00 pm. Register Now

Asanas and movement – All levels

Including both Yin and Yang yoga, Taoist movement is much more than a sequence of postures. It incorporates a continuous synergistic economy of motion designed to quicken our primal spirit, and to promote relaxed confidence, fluidity, and grace in the body.

Yin Yoga Sunday, June 22, 12:00 to 2:00 pm – Register Now Mostly asanas, meditations – All levels

Deepen your practice and enhance self-awareness by returning to the source of being and the mystery that informs all of life. We will hold postures of stillness to clear energetic blockages, improve circulation, and unlock the joints while focusing on visualizations for grounding, relaxation, and growing the body supple.

Yin Yang Power Yoga Sunday, June 22, 3:00 to 5:00 pm – Register Now Mostly asanas and movement – All levels

Revitalize and unify the body and mind by synchronizing the breath cycle with energy flow and the practice of postures for developing core strength, muscle tone, balance, and stamina. By engaging the active yang principle we actualize the power, spontaneity, and wild playful spirit that is inherent in our awakened instinctual vitality.


Orchard Hill Center
88 Orchard Rd.
Skillman, NJDirections to Princeton Yoga


G=Gentle Classes

M = Moderate Classes

C = Challenging Classes

~

 Princeton Yoga  is looking for Yoga Teachers! 

Great compensation and

flexible schedule!

or

Join our Front Desk  work exchange program.

We'll thank you with free classes.Contact us at 609-924-7294 or

pcyh@mindspring.com

.

~




~

Princeton Yoga advertising,
website and graphic design
made just right by
***************
Section 12, National event (in NC, but open to all) 
How to Cultivate Creative Qi: Leonardo DaVinci Qigong
Michael Gelb, best-selling author of How to Think Like Leonardo Da Vinci; 30 year qigong enthusiast with a new book on How to use Qi to enhance your creativity coming in 2014.
Leonardo da Vinci is the greatest genius in human history, renowned for his unparalleled accomplishments in art and science. Leonardo is also renowned for his exceptional poise, power, and grace of movement. He was a unique conduit for Divine Qi.
Creativity is my passion. I'm especially passionate about helping people develop and express their creativity. It's my profession, but it's also my life. Nothing gives me greater pleasure than helping someone realize his or her creative potential. Whether it's helping an aspiring author to write her first book, guiding a company to develop a more creative culture, or assisting a young friend in discovering his creative purpose, there's nothing that pleases me more. I do this by teaching tools for creative thinking and by a transmission of creative energy. That's what I want to do for you in this sretrat.
"What if" questions are classic keys to unleashing creativity, so consider:
• What if there is a source of creative energy that is inexhaustible, easily accessible, and free?
• What if the people we call geniuses, such as Leonardo da Vinci, Hildegard von Bingen, Nikola Tesla, and Marie Curie, had an intuitive understanding of how to connect with this source?
• What if this retreat could teach you to apply that wisdom to raise your baseline of creative energy and insight?
• What if we combined this practical wisdom on accessing creative energy with an exploration of the most powerful methods for understanding and applying the creative process in your life now?
The answers are: There is. They did. It will. And using my special Leonard Da Vinci Qigong, you will discover that you are more creative than you've ever imagined!
The international best seller How to Think Like Leonardo da Vinci introduced 7 principles to help you learn to be more creative. More than any other figure in history, Leonardo da Vinci represents the fulfillment of all of our creative potential. He serves as what Jung would call an archetype of human potential. In Da Vinci Qigong you will embody the principles and align with them energetically so that you may bring them to life in a profoundly powerful way.
1. Curiosità -embrace infinite curiosity.
2. Dimostrazione-develop independent thinking.
3. Sensazione– sharpen the senses.
4. Sfumato -embrace ambiguity and change.
5. Arte/Scienza– integrate logic and imagination.
6. Corporalità – balance body, mind, and spirit.
7. Connessione – discover new connections.
A few years ago during an intensive qigong retreat, I realized that it would be possible to help people experience the power of the Da Vinci principles through a series of postures and movements that evoke and magnify this universal wisdom.  I've been evolving and refining this practice and it has become much more than the sum of it's parts.
In this seminar, you will embody the principles and align with them energetically.  You will experience a profound awakening of your creative qi.  I will also share insights and methods from my experience as a teacher of the Alexander Technique, aikido, Wu style tai chi and qigong to help you enliven and enrich your practice.  The seminar is perfect for beginners, masters and everyone in between.
Based on a synthesis of 40 years of research into the creative process, the Alexander Technique, martial arts and Qigong this practice enhances creative energy dramatically. You will learn the seven movements of this form and how to share the form with others.
Seminar Benefits
• Raise your baseline of creative energy.
• Learn the 7 principles of genius and how to apply them in your life now.
• Apply the Alexander Technique to improve all of your Qigong and Tai Chi practice.
• Experience a creative breakthrough!
• Obtain certification to share this unique and powerful form.
ABOUT MICHAEL GELB
Michael J. Gelb is the world's leading authority on the application of genius thinking to personal and organizational development. Gelb is the author of 14 books on creativity and innovation including the international best seller How to Think Like Leonardo Da Vinci: Seven Steps to Genius Every Day.
A fourth degree black belt in the Japanese martial art of Aikido, Gelb is co-author with International Grandmaster Raymond Keene, of Samurai Chess: Mastering Strategic Thinking Through the Martial Art of the Mind. Michael Gelb is also a certified teacher of the Alexander Technique, (the method taught at The Julliard School for cultivating commanding stage presence), and the author of the classic work: Body Learning: An Introduction to the Alexander Technique.
Michael Gelb has been studying Qigong for more than 25 years. He is certified to teach by Sifu Robert Tangora.
His new book Mastering Creative Energy: The Real Secrets of Genius published by Sounds True debuts in August of 2014. This book includes a section by Michael Winn on using the Inner Smile meditation to activate one's creative Qi flow.
Video of Michael Gelb's juggling class for 800 people:
http://www.youtube.com/watch?feature=player_embedded&v=HbXcd6ERFcA
PRAISE FOR MICHAEL GELB AS TEACHER AND WRITER
"I love Michael Gelb's unique perspective on Qi. It's genius! This great book is a treasure chest of ancient wisdom made accessible for the modern world.  As a teacher of Qigong, Michael's charisma and creativity make traditional movements feel like exciting discoveries. His classes are engaging, inspiring and fun." ~ Lorie Dechar, Senior clinical supervisor at the Tri-State College of Acupuncture and author of Five Spirits: Alchemical Acupuncture for Psychological and Spiritual Healing
"Michael Gelb embodies the archetype of the Creative.  Through his immensely popular seminars and writings he transmits state of the art knowledge of the nature of genius, the working of the brain, and the quickening of creative energy. A master of the art of creative thinking, Michael will guide you in an exploration of your mind's potential that is uniquely entertaining and illuminating. " ~ Jean Houston, Ph.D. Author of The Possible Human
"Michael Gelb has taught on seminars I've organized since 1979. Heis the real deal!  An innovator in the field of mindfulness in movement, Michael has an uncanny ability to synthesize and bring to life the essence of Qigong, Aikido, and the Alexander Technique. My students consistently give his classes rave reviews.  It is always an honor to study with him and an opportunity not to be missed." ~ Michael D. Frederick, Director Alexander Technique Workshops International
Before your seminar, I thought that the world was divided into "creative" people and the rest of us. As a reluctant former engineer and accidental marketing professor, I considered myself firmly in the latter camp – a terminally left-brain-dominated automaton to whom the world of inspired creativity would forever remain a mystery.  You led me to a revelation. For the first time in my life, I realized that I had unique gifts to give, and that my life and work could rise above merely making a living to actually making a difference. Looking back, I mark this as the beginning of my own personal renaissance, a joyful journey of growth and self-discovery. – Professor Raj Sisodia author of Firms of Endearment and Conscious Capitalism
Michael Gelb is a man of infinite energy, bursting creativity and huge enthusiasm for life. He is a model, in short, of everything he celebrates and teaches. — Tony Schwartz author of The Power of Full Engagement
Michael Gelb is an astounding individual whose skills span a surprising and wide array of disciplines.  All journeys of innovation must begin with – and include throughout – the skills and principles that he espouses. I can think of no one better qualified than him to advise us in this space. – Jim Karkanias, Senior Director (Partner), Microsoft
Those who have watched Gelb in action know him as a master practitioner of many disciplines.- Ted Hughes, former Poet Laureate of Great Britain
Creativity on Demand is the result of a lifetime devoted to facilitating creativity in people and organizations. Whether your own interest is in cultivating the creative potential of other people or connecting more deeply with your personal talents and possibilities, it offers not only the inspiration, but also the practical guidance to help you make it happen. ~  Sir Ken Robinson, Ph.D. from the Foreword
Michael Gelb has a special gift for making complex, challenging subjects simple and accessible without compromising the essence of the topics he explores.  In previous works he has provided original insight into the genius of DaVinci, Edison and other great minds, revealed the secrets of strategy through the metaphors of martial arts and chess, and taught us how to juggle, enjoy wine and improve our minds as we age. Now, in this, his most compelling work, he demystifies the ancient wisdom of China and shows us how to apply it to bring more verve and creativity to our lives. Brilliant   ~Grandmaster Raymond Keene, OBE, Chess columnist of the Times of London
"Do you want to know how to fill your cup with sparkling, juicy creative energy every day? Then read and rejoice- Creativity On Demand is a unique, practical, transformational resource for all who are passionate about living a great creative life!"  ~SARK Author, Artist, Succulent Wild Woman
"Are you hoping to make creativity a daily practice, but feel that what you're doing just isn't working? In his latest book, Michael Gelb shows us how to tap into a creative energy that's been recognized and cultivated for millennia.  With examples drawn from a rich array of sources, both contemporary and ancient, this book might be the something different you've been looking for."  — Daniel H. Pink, author of  To Sell is Human and Drive
Creativity on Demand is a highly original mixture of inspiration and executive coaching that will help you claim the creativity that is your birthright. Michael J. Gelb has generated an outstanding wellspring for creative thinking and practical problem-solving – you'll find yourself reading it again and again to discover success and satisfaction in everything you do. And you'll be thrilled with the results!  ~ Marshall Goldsmith, a Thinkers 50 Top Ten Global Business Thinker and top ranked executive coach.
Michael Gelb embodies the creative principles of the internal martial arts at the highest level.  He is an ideal role model for all who wish to balance body, heart, mind and spirit.  In this invigorating book he provides inspiring, practical guidance for anyone who wants to experience more poise, energy and creative potency. ~Tony Buzan, creator of Mind Mapping
I really love the way this book is written. It is clear, simple and very meaningful. The teachings are conveyed with remarkable precision and understanding. This work is wonderful! – Master Robert Peng, author of The Master Key
In this unique synthesis of Eastern and Western wisdom, Michael Gelb applies his expertise in the field of creative thinking to make ancient Chinese energy arts more accessible. At the same time, he shows how these ancient arts can help you become more creative.  – Sifu Robert Tangora, author of The Inner Structure of Cloud Hands
"This wonderful book is at once delightful, compelling, practical, funny and informative.  Reading it creates a feeling of excitement and possibility.   Rich with helpful historical references, stories and inspiration, you will also find detailed practical exercises that give you the 'how' of living more creatively and embodying your full potential." ~Wendy Palmer, Aikido Sensei and author of Leadership Embodiment
"Michael Gelb's ability to inspire creative thinking and esprit de corps is unparalleled.  In this unique and extremely valuable book he explains how he does it, and how you can too." – Gerry Kirk, former Managing Director of Merck Sharp & Dohme Central America
"In a field cluttered with misinformation, Michael Gelb is an authentic source of practical wisdom for those who seek to develop their creative powers." ~Murray Gell-Mann. Nobel Laureate, Physics
"In this unique synthesis of Eastern and Western wisdom, Michael Gelb applies his expertise in the field of creative thinking to make ancient Chinese energy arts more accessible. At the same time, he shows how these ancient arts can help you become more creative."  — Sifu Robert Tangora, author of The Inner Structure of Cloud Hands