Section 2, part 2
(1) Sherry S. in PA: Was out to dinner here (in Philadelphia) a couple of weeks ago, and met a nice woman from Asheville.  I asked whether she knew you… and she didn't!!!  (I figured everyone in Asheville would know you by now.) She said she'd love to receive Blainesworld and since I didn't have your contact information with me, she gave me her card.
Response: Yes, Sherry, there are some folks–make that, a lot of folks–who don't know who I am. Thanks so much for helping spread the word about BLAINESWORLD! (Anybody else reading this should feel free to do the same.)
(2) Jim F. in PA: I'm good again with Blainesworld, current through august 5th edition and up-to-date, thankfully.  Good issue.  LOVE the "I'm too busy…" graphic!
Note: Jim has a gmail address. The problem he had getting issues, I think, had to do with the fact that gmail automatically puts some email into a promotions tab. Check that out; e.g., if you are not getting BLAINESWORLD and/or other any other email on a  regular basis. Also, please put me on your carrier's "white" list, so that my mail doesn't go into a spam folder. (It might also be there?)
(3) Patti A. in NJ: Can You Answer 10 Geography Questions?
http://www.quiznatic.com/can-you-answer-10-geography-questions/index1.html
(4) Corinne G. in PA: Shouldn't that be "invitations"? [used in subject line of most recent BLAINESWORLD]
Response: Invites is considered a more informal use of the word invitations. Since BLAINESWORLD is typically informal, in nature, and because I'm restricted on space in the subject line, I used invites–and might well continue to do so in similar circumstances.
(5) Mary C. in NC: I thought it [BOYHOOD] was fine. Didn't drag. Interesting dynamics between/among the characters. Amazing how the actors aged, and that was worked naturally into the plot.
Response: Great minds thinking alike! This has already moved into my list of favorite films. For more information, please see Section 4A.
(6) Mike M. in NC:  Magic In The Moonlight ** 1/2
Newest Woody Allen film that has a wonderful score and costumes as it's set in 1928.
Although I liked the film, I didn't love it. I did love the cast, Colin Firth, Emma Stone, Eileen Atkins, Marcia Gay Harden, Jacki Weaver.
Romantic comedy about a magician who is taken to meet a psychic/ medium. The question is, is she real or is she a fake? You'll have to see the movie to get the answer to that question.
**************
Section 4, Reviews
B. BELLE is now out on DVD . . . my review from BLAINESWORLD #922 follows:
BELLE, inspired by a true story, is a film about an illegitimate mixed race daughter raised by her aristocratic great-uncle and his wife. It is a beautiful costume drama that I found somewhat plodding. Yet I did like the ending, which showed how Belle and the idealistic vicar's son helped end slavery in England. Gugu Mbatha-Raw is fine in the leading role, and as always, I liked the work of Tom Wilkinson. Rated PG, though I don't think it would be of interest to anybody under the age of 13.
C. LEAD WITH HUMILITY: 12 LEADERSHIP LESSONS FROM POPE FRANCES (AMACOM) by Jeffrey A. Krames helped me understand why Pope Frances was named by FORTUNE as the world's top leader–despite only having held his job for a year.
He did so because in just a year, he managed to breathe life into an aging institution, invigorate a global base, refocus attention on core values and create a new image for the most visible leadership on Earth.
Pope Frances did this through his humility and 12 simple principles that others can easily adapt for the workplace, including Smell Like Your Flock, Avoid Insularity, Choose Insularity and Live on the Frontier.
What made this book so interesting to me was how the author gave a few ideas at the end of each chapter on how to apply each principle. For example:
* Always remember Pope Francis' Five Words "Who Am I to Judge?": As a leader, you must be sure to leave at the door any biases that you may have against anyone or any group under your leadership. Just as important, even if you are a skeptical type, you must learn to trust your people unless they give you a reason not to.
But I'll perhaps most remember LEAD WITH HUMILITY for citing this other quote:
* "How can it be that it is not a news items when an elderly homeless person dies of exposure, but it is news when the stock market loses two points?"
And then Krames goes on to explain it by stating:
* That's him–in a single sentence Pope Francis shows us where the world has gone wrong and how our values have gone off the rails. Even the choice of his name–inspired by St. Francis of Assisi–was meant to signal to the world that he would focus on society's poor, as well as on the sickest and weakest among us.
I'm now looking forward to reading more about this Pope and to seeing if he can continue to move both the church and society forward.
D. Heard ME OF LITTLE FAITH (Penguin Audio), written and read by Lewis Black.
The author, long one of my favorite comedians, sets out to answer two questions in this book: What do we believe? And for God's sake why?
He does so via more than two dozen essays, ranging from how Christians and Jews celebrate their holidays to the politics of faith and covering a lot of other stuff in-between.
One of my favorite sections had to do with the reasons that Black believes in God. These include:
* An airplane that takes off and lands on time.
An unexpected check.
Driving across country and one of my favorite songs come on the radio.
The laughter of a child–in the distance and never on a plan.
In an attempt to present a balanced picture, he then cites reasons that he doesn't believe in God. This one is my favorite:
* The laughter of a child–especially if up close and on a plane.
Black includes many funny stories in the book. The best one: His first paid gig; i.e., his Bar Mitzvah.
*******************************************
Section 11, Thought for the day
"In Memory Of Robin Williams," a poem by voice talent Jim Meskimen, is a moving tribute to the late comedian. To listen to it, please click:
https://www.youtube.com/watch?v=vwR3Fm2q_i0

Here it is in writing:
They didn't burn all the pianos
When Fredrick Chopin died
Didn't outlaw oil paints
when Picasso took his final ride
No one put a stop to baseball
When Mickey Mantle's time was up
Or banned all Russian novels
When Tolstoy went belly up
On Shakespeare's death, nobody said
"Now hath arrived the day —
From this point hence let none dare
Put forth pen to write a play!"
We celebrate what's left
By the departed, it's our choice
Yet it does seem sacriligeous
To do Robin Williams' voice
A voice that was designed to soothe,
Soft, deep tones that resonate
And cascade gently outward
From behind a smiling face
A voice that could accelerate
To catch up with the mind
Like shifting into overdrive
To not get left behind
A voice that could change character
Like seconds on a clock
Or hijack nationalities
For a spin around the block
Shift age, shift viewpoint, shift I.Q.,
Whatever's not nailed down
Destroy, rebuild, destroy again,
A formidable clown
We'll hear this voice in future times
In reruns on TV,
It will occupy the world wide web
Live on, digitally
We'll hear its echoes come
From other mouths and other lips
In tributes and homages, and,
Like psychedelic trips
We'll think the owner's back again
With his familiar sound
But they'll all be imitations —
Just an audible rebound
New jokes aren't in the pipeline now,
Not that the well went dry —
But the jester who possessed this voice
Just chose to say goodbye
With the wealth of joy he left us
We should probably rejoice
But it's hard to grasp we lost the guy
Who used to have this voice.
***************************
Section 12A, NC events
(1)
Turn Your Business Dream into Reality!

Take advantage of this rare, limited opportunity to work one-on-one with successful entrepreneur and certified success coach, Jeff Pennypacker as he guides your small group each week through the vital first steps of the business creation process.

Get Answers to Crucial Questions

Successful entrepreneurs takecalculated risks.  This means they make decisions after they have done the necessary research.  Learn how to minimize your risk by answering crucial early stage questions:

Is my idea a good one?
Can it make money?
How will I get started?

Date:

Monday, Sept 15 – 

Monday, Nov 17

 

Note: This group (max class size of 6) meets every Monday for 10 consecutive weeks.

Time:

9:00 – 12:00 pm EST

Location:

A-B Tech SBC, BASE
Room 1038

Cost:

$ 471.45 (includes co-working space)

Facilitator:
Jeff Pennypacker, 360 Business Institute

Additional Seminar Goals & Objectives:

Brainstorm your business concept.Apply a proven business strategy to your idea.
Test your design and measure its potential in the marketplace.
Develop your proposition prior to putting it into a formal business plan.
Gain the opportunity to work alongside other entrepreneurs in your own co-working space (at The BASE at A-B Tech).

An award-winning speaker and John Maxwell certified coach, Jeff loves nothing more than galvanizing people to realize their true potential through his dynamic teachings.Unwilling to teach merely from theory, Jeff has built his life on the message he brings, and has successfully planned and built three businesses as a proving ground for all he teaches.  Learn more about Jeff online at:360BusinessInc.com

A-B Tech Small Business Center

1465 Sand Hill Road
Candler, NC 28715

The Small Business Center (SBC) is part of a statewide Small Business Center Network (SBCN), a community college-funded initiative with a vision to foster and support entrepreneurship, small business, and economic development in local communities across the state.  The Small Business Center at Asheville-Buncombe Technical Community College is a valuable resource for small businesses in Buncombe and Madison Counties.
(2)
"My intention is to use some part of this material every day to help me stay clear…physically and emotionally, so I can manifest what I desire, and create a better, happier, and more fulfilling life."    Sherry Ellis
Join Cheryl & Wes this Fall
Cheryl Sullivan has brought her background in hypnotherapy and past life regression together with a decade of practicing energy work, creating an emotional breakthrough process to heal the body and mind.
If you're looking to make a positive change in your life, meet great people, and reconnect to Source, join her and Wes Beach (a gifted energy worker) for a weekend of healing and fun.
Conveniently located in beautiful Asheville during the fall season, these workshops will feed your soul – and your senses.
What is Inception Point Therapy®?
Based on our ever-present connection to Source, IPT attunes your body to this energy and shows you how to use it to resolve old emotional patterns in an entirely new and delightfully thorough way. Learn more.
Over the course of the weekend, you'll experience deep meditation to reconnect you to Source, processes to heal your emotional and physical body, and the opportunity to enhance your intuitive abilities.
And whether you're a practitioner or simply wish to receive healing, this is a weekend you'll enjoy. 
Join us!
"I am amazed at the depth and yet the simplicity of IPT." – Bren Kile, Ph.D
"IPT is a powerful process and you are a strong and powerful individual facilitator and teacher.  I appreciate your genius and expertise.  IPT will help me with my personal work both clearing and manifesting.  It will also allow me to provide a more structured process for my clients who want it."  – N.R.
"I have some very powerful tools in my toolbox now to work on myself and clear old stuff so I can be more effective and efficient in all the many things I am involved in my life.  And have more time for fun!  I am amazed at the number and complexity of the tools I learned here.  I feel confident I can now do on my own the IPT processes."  C.D., Freelance Editor and Environmentalist
"I love IPT methods.  It is simple, straight forward and right down to the bottom line.  It goes right to the root of each imbalance in our life and fixes it right there and right now."  – W.H.
"An exceptional opportunity to address issues at so many levels and release them and bring in healing resources.  Addressed times in my current life that the subconscious had been holding on to that I thought had been cleared.  The skills learned will change the way I work with clients, self, and even day to day interactions with others.  – P.S.
"It was totally worth it for me to come to Level 2 to have my questions answered and to learn the Weight Management Protocol.  I'm very glad to have such specific protocols to take people through with health issues.  This will be a great addition to my work in the Records."  – Sandra Gelinas, Akashic Records Consultant & Teacher
"I think going to the inception point with any issue is the fastest way to bring about healing and expansion.  Feel really good about the process!"  – G.B.R.
"IPT cleared my cat allergies." – D.H.
"Loved the program…find it very useful to access profound issues.  Can see using this often and in many social situations."  – L.W.
"Cheryl is an amazing teacher for her knowledge, commitment, determination, understanding, compassion, love and support.  I'm looking at how I might integrate this modality with my current and future work."  – Mark Siedler, Dream Builder Life Coach, Spiritual Counselor, Public Speaker
"Released some heavy stuff that has been holding me back. Happy I decided to come.  The key is to really use this material daily for anything that comes up.  You guys are amazing.  Magic happens around you. Looking forward to Level 2." – Sherry Ellis
"This was all new to me.  I came in with no expectations and found it very interesting and helpful to improve my life.  This information will always be with me.  It has given me tools to work on myself and life partner to improve our life together."  -J.M
"I experienced miraculous transformations this weekend.  I was able to release trauma on a physical and emotional level and forgive family in this life and past lives that I didn't think was possible." –  Georgia Stavros
"The program introduced concepts gradually so learning the process was with ease.  I can use the skills and tools on myself as soon as something occurs.  Cheryl is perfect for this work-it feels safe to be a beginner and learner.  I was in awe throughout both weekends with the depth to which this process can go and the healing and awarenesses that are possible."  – Barbara DiLanciano
"The empowerment I feel coupled with the knowledge I gained surpassed my expectations.  I feel driven to practice IPT on myself, my family, and others who are open to this healing.  I mainly feel an indescribable amount of gratitude to Cheryl and my fellow classmates/teammates practitioners.  I feel fully equipped for assisting others in their healing."  
– Denise Prno, CPA/IPT Practitioner.
"Great way to work with emotions.  Great teacher, great technique."    – D.R.
"Transforming.  Reaches deepest level and makes instant changes without pain"   – Patsy Sykes
"I imagine I will be using the skills taught in this class daily.  I already have noticed a very important positive change in my life and with my husband's life as well.  I feel the blessings that will come as a result of this training will be countless.  Cheryl, I am so grateful to you.  This class is absolutely amazing!"  
– Shelly L Leary
"My intention is to use some part of this material every day to help me stay clear…physically and emotionally, so I can manifest what I desire, and create a better and happier more fulfilling life."    – Sherry Ellis
"I knew you would only be sharing sacred things!! The speed and ease of IPT is so exciting!."   –  Jean Blum, LMT, C.Ht.
"The program was excellent.  There was a good balance between learning and practicing the material.  As time went on, I felt much more comfortable with the process and in my ability to do this for myself and others.  I felt relaxed and focused after the Going Within Mediation.  So very glad I gave this gift to myself." – Beatriz Cymberknopf
"The skills are highly useful to making changes desired, both large and small, in any area of life and work.  Level 2, in particular can immediately relieve any symptoms causing pain and release any related emotions to ensure the pain stays away."   – Michelle Burke
(3)
Come Join Us in a Free Introductory Class to experience
The Sacred Art of Hula
A Women's Transformation


in Asheville NC
Bring Hawai'i to Your Hips & Aloha to Your Lips
Let Your Inner Self flow
Would you like to gracefully move more easily and freely with the flow of Nature – the 'Aina?
Would you like to experience a flowing and sacred dancing meditation?
Would you like to experience the fun & joy of being the radiant and empowered goddess that you are?
E Komo Mai – Come join us to experience this beautiful and flowing dance meditation. Hula is a sacred and ancient art that is an energy dance and ancient storytelling with its slow and fluid movements similar to to the Chinese Tai Chi.  Studies are also showing the therapeutic physical benefits produced by the tempo, style and movements of the dance.
"I was thrilled to discover the beauty and sacredness of the Hawaiian Hula…a moving, flowing dancing meditation honoring Life, Love…I want to keep learning more dances as every one seems to be more beautiful and inspiring!"
"Kaleo is an incredible guide to the wonderfully rich culture & traditions of the Hawaiian people…one feels oneself being transformed by this sensuous, graceful moving meditation.  Hula has helped me overcome physical limitations and injury, feeling empowered and radiant."
The Free Introductory Class will be given on Monday, August 25  from 6:30pm to 7:30 pm at the Appalachia School of Holistic Herbalims, 2 Westwood Place in West Asheville NC.
A new weekly Sacred Art of Hula class will be starting on Monday, September 8 from 6:45pm to 8:15pm.To reserve a spot in the Free Introductory class or to register for the Weekly Classes, contact Kaleo at: 812-929-8898 or email
kaleowheeler@gmail.com.For
more info, visit:
http://www.kaleowheeler.comLook
forward to seeing you there,me ke aloha pumehana (with warm regards),
Kaleo
 (4)
Register here! ==> WZGM Fall Meet & Greet and Mountain Mentors DebutTuesday, August 26th4:00 – 6:00 PMAtrium of 46 Haywood Street (WZGM Studios)I hope you'll take this opportunity to come out and support local business – which supports our local economy!   WZGM prides itself on its independence, which is like SO many business owners in our community.  One show we have aligned with "Mountain Mentors" hosted by Dari Mullins, which airs Wednesdays at 3:00.  Dari's focus is on helping business owners grow their companies by giving them "tried and true" experiences from fellow business owners and experts on lessons learned – on the challenges they overcame to build their success!We're also pleased to have on hand some of our partners on the Asheville Center For Professional Studies Fall calendar – so you'll have the opportunity to meet with them in person to learn more about the hurdles you face in building your business.

Janis Allen with Accelerated Supervisor Skills 

Lean Six Sigma Green Belt  Certification with Doug Jones

Spread the word and come join us!  Corporate sponsors are providing great food, great fun – and you provide the GREAT conversations – all focused on you: Higher Learning . . . Higher Earning!

Hope to see you there!
Katherine Morosani
(5) Vic A. in NC: THE MYSTERY OF IRMA VEP [at Flat Rock Playhouse Downtown]: Went to this show this afternoon.  Are you planning to go?  The show is very campy with lots of costume changes (like the Tuna shows) .  Scott Treadway was excellent as usual and we also enjoyed Preston Dyar.
Response: I'm going to try to make it. For those interested in tickets to the above,  please click:
http://purchase.tickets.com/buy/TicketPurchase?organ_val=27967&event_val=IRMA
********************
Section 12B, PA/NJ events
(1) Let the Battle Begin in "Kiss Me Kate" at MCCC's Kelsey Theatre Sept. 12-21
West Windsor, N.J. – A battle of the sexes is about to begin at Mercer County Community College's Kelsey Theatre as PinnWorth Productions presents the Broadway classic "Kiss Me Kate."  Featuring Cole Porter's acclaimed musical score, this comedy knock-out comes to the stage Fridays, Sept. 12 and 19 at 8 p.m.; Saturdays, Sept. 13 and 20 at 8 p.m.; and Sundays, Sept. 14 and 21 at 2 p.m.  Kelsey Theatre is conveniently located on the college's West Windsor campus, 1200 Old Trenton Road.  A reception with the cast and crew will follow the opening night performance on Sept. 12.
"Kiss Me Kate" is a witty, boisterous play-within-a-play.  Fred and Lilli, a divorced couple, are cast as leads in a production of Shakespeare's Taming of the Shrew.  Their tumultuous backstage romance and the comic antics of the other leading couple, Bill and Lois, are brilliantly complemented by Porter's rich musical score, which includes such hits as "Another Op'nin, Another Show," "Too Darn Hot," "Wunderbar," and "Brush Up Your Shakespeare."
Starring in "Kiss Me Kate" are Susan Fowler of Lambertville as Lilli Vanessi/Katherine; Tom Orr of Ewing as Fred Graham/Petruchio; Jonathan Polanco of Hamilton as Bill Calhoun/Lucentio; and Rachel Smith of Cinnaminson as Lois Lane/Bianca.
The supporting cast includes Chris Arena of Ewing, Evan Bilinski of Franklin Park, Reginald Brockington of Hamilton, Christa DiLalo Petti of Edison, Rachel Garrettson of East Windsor, Bridget Hughes of Jackson, Dan Johnson of Ewing, Lindsey Jordon of Metuchen, Mariah King of Jersey City, Alan Kramer of Mt. Laurel, Sean McGrath of Bucks County, Sally Page of Princeton, Nicholas Pecht of Ewing, Donna Reed of Bordentown, Todd Roman of Fords, Lexi Schlaifer of Hightstown, Roman Sohor of Old Bridge, Tonya Treadwell of Trenton, and Koren "KZ" Zander of San Francisco, CA.
The show is directed by LouJ Stalsworth, with musical direction by Peter de Mets, choreography by Renee Liciaga, and fight choreography by Peter Liciaga.  The stage manager is Jon Cintron and assistant stage manager is Amanda Suchil.
Tickets are $20 for adults, $18 for seniors and $16 for students and children. Free parking is available next to the theater. Tickets may be purchased online at www.kelseytheatre.net or by calling the Kelsey Box Office at 609-570-3333. For a complete listing of adult and children's events, visit the Kelsey webpage or call the box office for a brochure.
(2) Offer from Comedy Cabaret in Doylestown, PA:
SPECIAL LABOR DAY

Dinner & Comedy Show Special for YOU *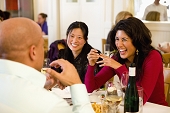 If you are NOT going out of town this weekend, round up your friends for DINNER & LAUGHS!

When you have dinner at POCO'S before the show, you are admitted for 1/2 price this Saturday.

The Details: Offer is for on line reservations only and must be made by this Thursday Aug. 28th.  Just write 'E-SPECIAL' in the comments box. It's a FUN & Fabulous 4 Comic Show.  You deserve a great night out!
CLICK HERE
Note: I'll probably be going to the above show, so if you are also planning to be there, let me know. Maybe we can get together at it.