Section 2, part 2
(1) The best day to buy airline tickets?
http://www.nytimes.com/2016/02/07/travel/cheap-flights-expedia.html
(2) A heart filled with love, not stuff
http://www.nytimes.com/2016/02/07/fashion/a-heart-filled-with-love-not-stuff.html?action=click&contentCollection=Politics&module=MostPopularFB&version=Full&region=Marginalia&src=me&pgtype=article
(3) Reading rock star obituaries
http://www.nytimes.com/2016/02/05/opinion/reading-rock-star-obituaries.html?action=click&module=MostEmailed&region=Lists&pgtype=collection
(4) Tom H. in NC: Asheville, NC, apartment for rent
BEST LOCATION! Haw Creek-Beverly Hills
Golf Course Community
Great Walking & Cycling
Close to Everything!
1/2 mile to Haw Creek & 1 to Bell Elementary
2 miles to Evergreen Charter & Oakley Elem.
4 miles to Art Space Charter; Reynolds M&HS
4 miles to A-B Tech & UNC-A
1 mile to the Asheville Mall, WalMart, & CVS
1 mile to Whole Foods, Aldi, Ingles & J&S
3 miles to Trader Joe's & Harris Teeter
1 mile to Lowes & Home Depot
1/4 & 1 mile to two Libraries
3/4 mile to Swannanoa River
2 miles to WNC Nature Center
2 miles to Rec Park & Soccer
2 miles to Appalachian Trail
2 miles to Blue Ridge Parkway
Hiking, Canoeing, Climbing, Arts
1 mile to VA & 3 miles to Mission & MAHEC
3 miles to downtown
Private, Safe & Quiet Child-Friendly
Private Entrance; off-road Parking Non-Smoking, etc.
Small Playground & Dog Yard Newly Renovated
Quiet, Respectful Neighborhood Four Beautiful Seasons
This is a Lower Level Apartment in a respectful home in a safe and quiet neighborhood.
The entrance is private and not connected to the main house. An entry sunroom will be
built soon. Two off-road parking spaces are provided. While it is offered unfurnished,
furnishings may be possible. There is a young child in our household, so respect, quiet,
courtesy, etc., are both provided and expected. 828-575-6771
Rent $750/month. Pet possible (agreement & deposit). Excellent References Required
Utilities$170/month for 1 person or $200/month for adult+child or 2 adults includes:
Heat, A/C, Water, Hot Water, Electric & Internet. Deposit & Application Required.
Apartment for Rent
Appx. 600 Square Feet
828-575-6771
(5) Can you help out? Please seen below, then donate by clicking:
https://www.gofundme.com/FlySteveToFlorida/donate
(6) Tee G. in WV: Good read. Thanks!
(7) Emily S. in NC: Thanks for including my recipe! And pictures of Molly!!!
(8) Tera B. in NC: Thanks for sharing the healthy recipe, Blaine. I look forward to trying it.
****************
Section 12A, NC events
(1) Walking the Camino: A Spiritual Quest
Monday, February 22
at 7 PM – 9 PM
Jubilee Community Church
In the fall of 2014 I took two months off to walk the 500 mile El Camino de Santiago, a spiritual pilgrimage in Northern Spain. Join me to view a colorful slide show from my walk, hear stories, and ask questions. Topics will include:
*Intentions for Walking
*Living Fully on the Camino
*Heart Connections
*Synchronicities & Seinfeld Metaphors
*Challenge & Learning
Questions? Contact Barbara Brady at (828) 989-1980; barbara@mycoachbarbara.com. A $5-$10 suggested donation is asked to cover our operations guy (Jay) with any remaining proceeds going directly to Jubilee.
(2)
MASTER THE ART OF SPEAKING: ASHEVILLE LEARNING LAB
I'm proud to announce my first learning lab for 2016 as part of our Speaker Series!
"Master the Art of Speaking with Confidence, Connection and Charisma" is a 4-week Learning Lab for Asheville professionals, beginning Tuesday, March 8.
Registration Link Below
In this highly interactive workshop, participants will test drive techniques to step up confidence, overcome nerves, communicate effectively and present more powerfully. Through experiential practices attendees will learn:
4 Core Speaking and Listening Skills
Experience and apply tools to develop Self Awareness and Self Confidence
Learn to powerfully connect with colleagues, clients and audiences
This professional development learning lab is limited to 16 participants. You are encouraged to register early as these classes fill quickly.
By the end of this workshop, you'll be presenting more naturally and with greater impact that you thought possible.
The program gave many of us the understanding that much of what we attribute to 'charisma' can be learned.                                                 ~D. Lancor, Architect
I chose the Diana Wortham Theatre as the venue for the series because the forum is great for groups and concentration. Plus it's within walking distance for Asheville's professionals who work downtown. They can attend the class and get home in time to relax and enjoy dinner.
The Master the Art of Speaking Learning Lab is currently open for registration. Early registration is advised. Participants will meet Tuesday, March 8-29 at Diana Wortham Theatre in the Forum from 5:15-6:15pm.
or go to:
https://www.eventbrite.com/e/master-the-art-of-speaking-confidence-connection-and-charisma-tickets-21112211192?aff=es2
EVENT DETAILS:
What: "Master the Art of Speaking with Confidence, Connection and Charisma"
A 4-Week Learning Lab, part of the Stand and Deliver Asheville Speaker Series
When: Tuesdays, March 8-29, 5:15-6:15pm
Where: Diana Wortham Theatre Forum
2 S Pack Square, Asheville NC 28801
Details: $75 one-time registration fee, open to the public, parking available on-street or in Biltmore parking garage, 16 participant spots available so early registration is strongly advised.
(3)
Upcoming Events – Richard Shulman performances:
February 2016
Sun. Feb. 7, 9:15 & 11:00 am providing music for Unity of the Blue Ridge 2041 Old Fanning Bridge Road, Mills River, NC 28759 
(828) 891-8700
Sun. Feb. 7, 7:30 pm playing piano with Russ Wilson's 
Euphonic Ragtime Orchestra (at 5:30 there is also an early show with Andrew Fletcher and James Posedel) at the Isis Music Hall 743 Haywood Rd. West Asheville, NC 28806 · (828) 575-2737 http://isisasheville.com/ Here's the FACEBOOK EVENT PAGE.
 
Fri. Feb. 12, 8:00 pm playing piano with the Asheville Jazz Orchestra at White Horse Black Mountain 105c Montreat Rd.
Black Mountain, NC 828-669-0816 
 
Sun. Feb. 14, 9:15 & 11:00 am providing music for Unity of the Blue Ridge 2041 Old Fanning Bridge Road, Mills River, NC 28759 
(828) 891-8700
Sun. Feb. 14, 7:00 – 9:00 pm playing keyboard at the Writer's Bistro for the Valentine's Day special dinner at the Renaissance Asheville Hotel 31 Woodfin St. Asheville, NC 28801 For information and reservations call Dale Wallace at 828-785-8293.
Sat. Feb. 20, 3:00 – 4:00 pm Richard Shulman at the Friends of the Library Concert Series Haywood County Public Library 678 South Haywood Street, Waynesville, NC 28786 828-452-5169 Free and open to the public.
Sat. Feb. 20, 7:00 – 9:00 pm playing piano with the Asheville Jazz Orchestra at the Highland Brewing Tasting Room 12 Old Charlotte Highway, Suite 200 Asheville, NC 28803 (828) 299-3370
Sun. Feb. 21, 9:15 & 11:00 am providing music for Unity of the Blue Ridge 2041 Old Fanning Bridge Road, Mills River, NC 28759 
(828) 891-8700
Sun. Feb. 28, 9:15 & 11:00 am providing music for Unity of the Blue Ridge 2041 Old Fanning Bridge Road, Mills River, NC 28759 
(828) 891-8700
(4) The power of the inbox
When
Thursday February 25, 2016 from 10:00 AM to 12:00 PM EST
Add to Calendar
Where
Comfort Suites Asheville Outlet Center
890 Brevard Road
Asheville, NC 28806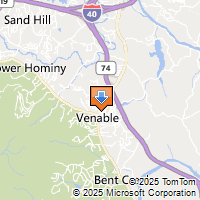 Driving Directions
Contact
Aaron Wesley Means 
Constant Contact & ACTIVATE 
828-384-8909 
aaron@activatebiz.com 
Join us at this Free Seminar and learn about Email Marketing Success in 2016!  
 You'll leave with ideas and strategies to capture new 
 contacts, grow your list, and leverage this powerful  
 tool to build your business to a new level.
 What is the first impression you give when they see
you in their email inbox?
And when they see you there, what do they do?
This powerful seminar takes you
step-by-step through the keys to effective email marketing:
What it really is (and isn't)
What it can do for your business
And the five easy steps you must take to harness the power of the inbox:
1. Grow a healthy list
2. Create great content
3. Customize a berautiful, mobile-friendly template that matches your brand
4. How to get your emails opened
5. Tracking your results – how to "dial-in" your success
From revealing why regular email doesn't work, to insider tips and techniques like automated list building tools and the design elements that work (and those that don't!), this seminar will give you the keys to the most effectivemarketing you can do: email marketing. Join us!
Plus… Special Surprise Bonuses and FREE marketing tools for all attendees!
(5)
(6)
(7)
**********************
Section 12B, PA/NJ events
(1) Workshops taught by Janet Straightarrow:
Three Locations – Beginner to Advanced
Hi All, After taking some space to reorganize and prepare for 2016, I am teaching in Morristown, Chester and Madison, NJ this winter and will expand out in the spring-summer with more locations, retreats and programs.
Now more than ever it is important to live in awareness and good health. Medical Insurance and costs are so high, There are many ways to discover how illness, pain and depression do not need to occur, and how to heal when they do. Turning all this around takes education beyond what you may already know.  Lets have fun as we learn to live a happy, healthy, whole and empowered life!
Join us for a workshop, Training or monthly circle. I may begin an advanced Intuition Class next month so look for it! Private Sessions available weekly too!
See our website for updates and detailed information, blogs, and much more. Join both Facebook Pages for inspiration. Blessed New Year! I hope to see you soon. Janet StraightArrow 973-647-2500 Be The Medicine, Live the Power of You!
About Janet StraightArrow
Janet StraightArrow is a Reiki Master, Shaman, Teacher, Healer, Medical Intuitive, Astrologer and Sage. Janet's Energy Medicine training is Healing Touch, Reiki Master, Shiatsu, Shamanism, and many energy and spiritual trainings from traditions around the world. Janet's experience is in 22 years of private Reiki energy medicine practice and 20 years teaching Reiki, Shamanism, Astrology, Meditation, Spiritual Wisdom, Be The Medicine and other traditions. Janet began her teaching career with whole foods nutrition for children and families, and meditation thirty-two years ago.

As creator of Be the Medicine, Janet has studied and integrated spirituality, psychology, breath, nutrition, energy medicine, intuition, yoga, meditation, movement, medical Intuition, astrology and many modalities of healing for 48 years. Janet has researched and traveled to find missing pieces and complete answers to healing, enlightenment and living our best life with renowned teachers and masters, and lives it in her life each day.

Private Sessions are powerful and ongoing coaching and healing are all available by phone, Skype and in person. See her website for details, blogs and more info.
Reiki Master Training – Saturday 1/30
6 Day Usui Reiki Training over five months, with additional teachings and Seichem, Teri Mai and Shambhala Symbols.
This course offers a high level of teachings and healing to support clients and students. As a Reiki Master you are recognized as a Energy Medicine Professional. Reiki is found in Medical practices and your clients may have Insurance coverage.
As a Master you carry a high vibration of healing, love and light. You understand the complete system and can speak about it and practice it easily. To complete this training is a new beginning to your life and healing. As a Master your first responsibility is to heal you and continually deepen your personal healing journey. Your greatest learning will happen in your practice with others and self.
During this training you will have extensive practice in each class and in between. This class offers a firm foundation to your Reiki Master Practice. You will also learn how to teach each level. The more you understand the more you can offer others. Four sets of attunements to Reiki Master Level Symbols. Meditations and Journeys to work with higher self-guides and teachers.
We review basics of Energy Healing, Reiki 1, and Reiki 2 and take each level farther. Review how to ground and balance you and your clients.
Several ways to work with chakras. Deep healing of issues on all levels taught.
Spiritual tools for you and your clients to deepen sessions and classes.
Working with guidance and advanced healing methods including Medical Intuition. See our Reiki Training Page on our website for more.
Quieting Our Mind – Saturday  2/6
QUIETING OUR MIND – WORKSHOP FOR MEDITATION & PEACEFUL LIVING
Saturday February 6, 2-4pm, $50. Recording included.
Be Well Morristown, 16 Bank St, Morristown, NJ 07940 www.bewellmorristown.com to sign up and reserve your space.
This class is life changing. You begin to notice and choose thoughts, release anxiety, fear, and stress, and make clear decisions in your life from a place of greater awareness and peace.
Ongoing internal dialogue is something we all deal with day and night. Lots of busy, challenging, mundane and also fearful thoughts, memories and opinions flow and run our lives silently.
Learning to be present happens when the mind is still and the heart is open and the mind is able to choose thoughts instead of playing mindless tapes.
Janet StraightArrow brings us masterful teachings and tools that can be employed simply everyday. We raise awareness and slow down the busy mind and create a focused, happy and peaceful mind that becomes silent and present.
New Moon Circle Chester, NJ 2/8, 3/9
At Integrative Wellness Center, 401 Route 24, Chester, NJ 07930
$40. 7-9pm Reserve and prepay on www.iwcnj.com
Ceremonies are a way for us to gather in community with strong intention to raise our energy and heal and move forward in our lives. Honoring all we delve into the mystery of life and explore spiritual purpose and growth. Janet StraightArrow holds a highly energetic Universal ceremony and teachings that enlighten us and honor all.
Each month when the moon and the sun meet at the same place in the sky it is called a new moon. Together we set our intentions for the month as Janet teaches about the Astrology cycles and how we can work with them.
We begin the evening with a ceremony and work with the elements and 7 directions and remember our sacred connections making it relevant to our everyday lives. Let's have fun!
Experience meditations, journey, teachings and sharing with themes that unfold. Enjoy sacred space and feel energized, relaxed and renewed. Bring your intentions and joy, journals, pens and any healthy snacks to share. Drums, rattles, and any instruments welcome.
Janet has been holding ceremonies, circles and profound classes and retreats in the northeast for three decades, Blending the spiritual with our everyday material world is Janet's specialty.
Soul Shamanism February 20-21
SOUL SHAMANISM 101 2016 BE WHOLE with Your Life, Body & Soul. SATURDAY AND SUNDAY February 20-21, 2016, 10am to 5pm
Join Janet StraightArrow as she initiates you into your-soul-self. In this practice from Siberia you will be initiated and explore your inner space that directly reflects your body and entire multidimensional life. You will join with your other half-your spirit twin and find home in you body and soul. This practice offers you profound healing and knowing and you will never feel alone again.
You have direct access to your inner wisdom and knowledge.
The Spirit Lake and Spirit Twin offer profound and immediate healing and learning. This Universal, Spiritual Shamanic practice makes the mystical – practical, immediate and real in everyday life and working with others. Awaken Medical Intuition and other spiritual gifts and abilities.
A great class for healers, teachers, therapists, coaches and All who are ready to Be and Live who they truly are. From this day forward you will feel empowered by the depth of your soul, self and all of your personal connections and tools received from this experiential class. Your life purpose awakens and readies you to move forward in all areas of your life in profound, simple, clear ways.
Meet and learn grounded ways to experience your spiritual self, guides and teachers. Heal yourself deeply and directly from present concerns and past hurts. Find inner peace, tranquility and knowing.
THE DIRECT PATH
Enjoy this profound addition to your spiritual healing tool bag that is a precious gift. Soul Shamanism takes Shamanic Practice to new deeper and higher levels for Shamanic Practitioners, Healers and everyone. This class is an important beginning to assist you to Be The Medicine.
Suggested Book to Read, before or after: Entering the Circle by Olga Kharitidi, MD on lineage from Siberia. Soul Shamanism Testimonials
Investment $350 when prepaid by 2/13, $375 after.
Bring notebook, pens, lunch-snacks, and wear comfy clothing.
Credit cards use PayPal.com, log onto account using email Jstraightarrow@aol.com and fill in amount. Checks to Janet StraightArrow 39 Greenwood Ave, Madison, NJ 07940
Reiki 1 Training for Everyone 2/28-29
REIKI 1 ENERGY MEDICINE TRAINING
For Healers and Everyone Ready to Heal Self & Others.
Saturday and Sunday February 27-28, noon to 7pm
Be Well, 16 Bank St, Morristown, NJ 07960 http://www.bewellmorristown.com
Learn to heal self and others with this hands-on-healing art.This comprehensive 2-day class offers practical healing and energy work teachings in addition to Reiki attunements, meditations and practice with everyone receiving a full healing session.
Reiki empowers your own healing abilities. Reiki is used to speed up healing, relieve pain, aid sleep, relieve stress, improve circulation, aid digestion, increase energy and stamina, balance the body, clear negativity, and heighten psychic abilities, aids connection to your higher power and much more! Healing can occur on all levels- physical, emotional, mental and spiritual.
You receive four attunements to the Reiki 1 Universal energy which awakens healing in you and the ability to channel to others. We learn beginning levels of scanning and working with chakras and many levels of us and healing.  We experience grounding meditations and connections to healing guides. We learn hand positions, intuitive healing and more along with the Reiki creed.
You will learn how to help heal yourself and others in your life. You are also trained to work with clients, if you choose to work professionally. This bodywork modality is a perfect professional enhancement for massage therapists, medical, dental and veterinary practitioners, ministers, psychologists and all who reach out to help people and animals heal.
Reiki is a hands-on method of bodywork. Hands are placed on the body or just above the body according to your comfort. Each student has an opportunity to receive healing and give it as we practice with each other in every class. You leave feeling relaxed, refreshed and energized. Added Be The Medicine teachings enhance the ability for you to use this in everyday life, attain great results, understand, and give and receive deep healing and relaxation.
Janet StraightArrow Reiki Master, Medical Intuitive and Shaman has been teaching healing for 34 Years-Reiki for 20 years. $325, for complete 2-day training. Recording of class and handouts added to class. CE Credits available.
Reiki 2 Training March 6 &13
REIKI II ENERGY MEDICINE TRAINING For Healers and Everyone
15 Hour Class              Usui Reiki 2 Practitioners Class
Sundays March 6 & 13, 2016 noon to 7pm and one evening. Be Well, 16 Bank St, Morristown, NJ 07960
See www.bewellmorristown to sign up.
We move to the next level in living and using Reiki in our life helping others and us. Increase our personal and professional healing energy and abilities.
Learn Remote and hands off healing methods learning to work with Reiki symbols, scanning, reading and healing. We gain a deeper awareness of healing tools and ways to make healing changes in all areas of our life and with others. Learn through experience throughout the class.
Usui Reiki 2 Practitioner Certificate. Days are spread out to allow practice to complete and embody teachings. This is a comprehensive course
CLASS OUTLINE. Receive Four REIKI 2 sets of Attunements. Learn Reiki Symbols, how to draw and use in sessions. Learn how to scan and perform distance healing in six ways to send healing to others, groups, events, self and more. Learn to heal the past, present and future. Heal issues, bless people, deepen healing, focus on healing places. Work with crystals, meditations and guidance.Use Reiki for mental and emotional healing and positive choices. Homework in between classes to practice on other students at a distance. You also practice using the symbols and teachings in your own life. Ethics and how to work with clients.
$495 includes handbook and recording of class. CE Credits available.
Introduction to Energy Medicine 3/19
Saturday March, 19, 2-4:30pm $75 Includes Handouts and Recording.
Be Well, 16 Bank St, Morristown, NJ 07960
Sign up on www.bewellmorristown.com
Join Reiki Master, Medical Intuitive Healer, Shaman, Janet StraightArrow for new teachings, perspectives, and experiences in this life-changing class. This class is perfect for everyone from all walks of life and good for those new to energy work and for people who have energy and healing background.
Energy Medicine has been a timeless healing practice of traditions from all around the world. Everything is energy and there is a masterful way to work with it to help you relieve pain, quiet your mind, and open and connect more deeply to your body and your soul. In this experiential class and you will learn how easy, simple, logical and clear energy medicine can be in your life.
Energy medicine is not just channeling energy. You can work with energy powerfully in everything you think and do. Experience and learn; basics of healing, clearing, energizing, balancing and aligning you – body, mind and spirit. We will use unified methods of intention, connection, breath, movement and meditation for powerful results.
Janet brings us practices and teachings to use in our everyday life and healing immediately. You experience new levels of understanding, peace and strength, and release fear. Join us. More on Janet on her website.
Private Sessions – Healing & Learning
Janet works with people from teens to elders from all walks of life. Her focus is always to lift you up from where you are, to the next levels. Gentle, loving and kind, direct, empowering and energizing sessions are always focused on what you need in the moment. See our website for session pages and possibilities and testimonials for more details. 973-647-2500
Phone, Skype and in person individual and ongoing Sessions.
(2) At Mercer County Community College's Kelsey Theatre
ROOM SERVICE
By Theater To Go
A small-town playwright arrives on The Great White Way in Times Square, and no sooner does he get there than he finds a producer who wants to do his play!  And the Producer says he has an angel who will put up $15,000!  Why, it's really too good to be true.  He just has to stay in the hotel until everything comes through, but it starts getting a little tight because the producer, director and his assistant have moved in with him.  So sometimes, when they are all in there, it does seem a bit like a Marx Brother's movie. This wild and wacky farce, brought to you by
Theater to Go will keep you in stitches!
Fridays, Feb. 12 & 19, 2016 at 8pm
Saturdays, Feb. 13 & 20 at 8pm
Sundays, Feb. 14 & 21 at 2pm
$18 adult; $16 Senior; $14 child/student/vet
---

THE ADDAMS FAMILY

By Playful Theatre Productions
So we were hanging out in the graveyard having an awesome night and I tried to give my father, Gomez, the 411(info) — that I totally LUV Lucas, and that I want him and his fam to come to dinner tomorrow night.  I am just afraid that he will tell Mamma, and she will, like, totally freak.  And, I really need everyone to act NORMAL – not normal for the Addamses but NORMAL NORMAL. I mean Uncle Fester and Grandmamma are on board, but I am afraid what that toad, Pugsley, will do.  And Lurch, well he's no problem.
Anyway, this macabre musical comedy will really have you laughing and singing along with your favorite creepy, kooky family!
Fridays, Feb. 26 & Mar. 4, 2016 at 8pm
Saturdays, Feb. 27 & Mar. 5 at 8pm
Sundays, Feb. 28 & Mar. 6 at 2pm
$20 adult; $18 Senior; $16 child/student/vet